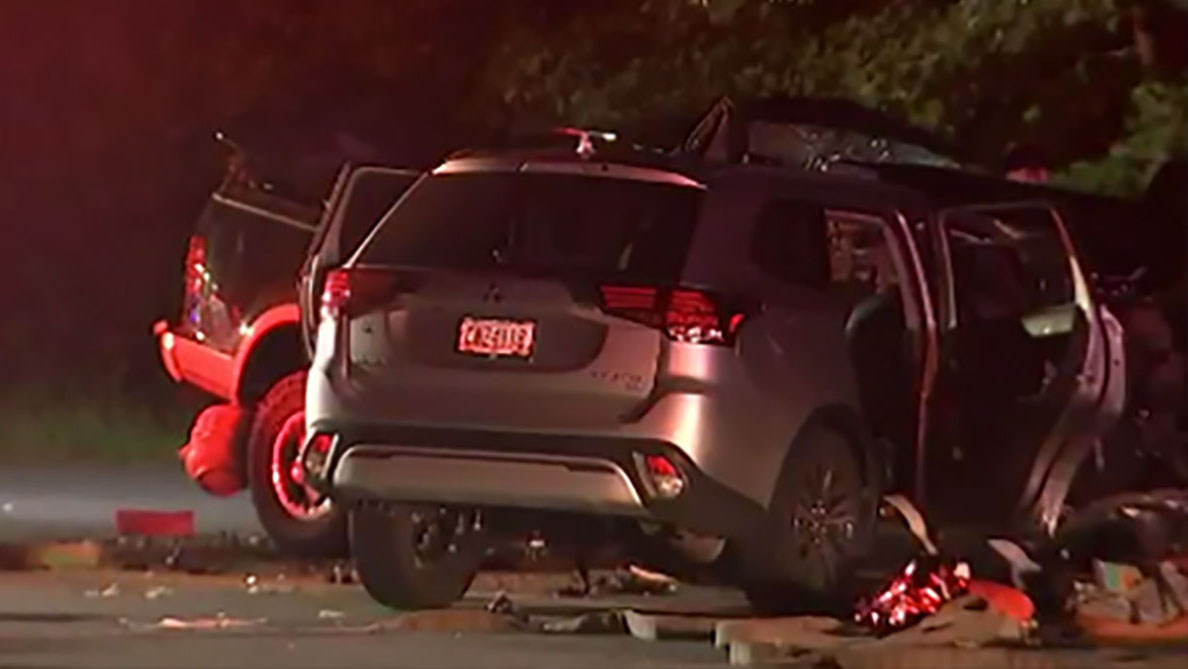 A pregnant woman and a child are among the four dead after a vehicle crash in Georgia. Police said four people were killed in the head-on collision on Highway 138 in the early hours of Sunday morning. The pregnant woman, her unborn baby, a child and a man were killed in the crash.
Police said they responded to reports of a person passed out in a F-150 pickup truck just before 1:30 a.m.
When police knocked on the window the male driver woke up in a confused state and sped off down the highway.
Soon after, police received a report about a head-on crash involving the same pickup truck. The driver of the pick-up truck was pronounced dead at the scene.
A pregnant woman, a child, an adult man, and a dog were all traveling in the other vehicle.
They were all taken to the hospital, where the woman, her unborn baby and the other child died.
The man, who was in the vehicle with them, is in a critical condition. The victims' identities have not been released.
Police have launched an investigation and are working to notify the victims' families.
Related posts