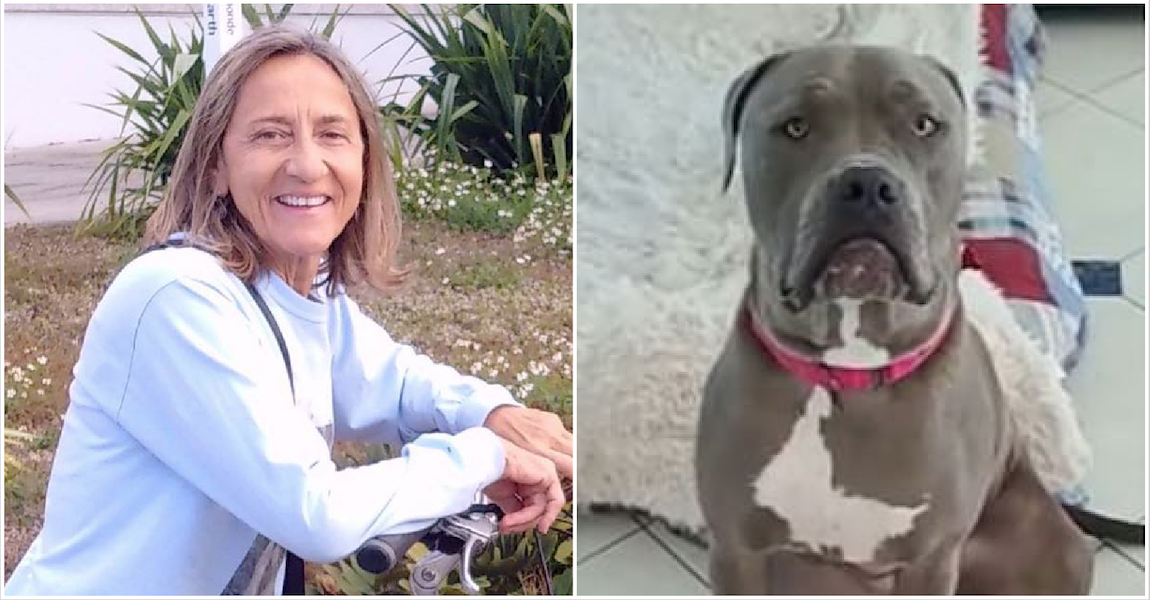 The 71-year-old woman was reportedly mauled to death by a large rescue dog.The animal rescuer volunteer was reportedly working with the three-year-old large mixed breed when the dog attacked her at the animal rescue center. This unfortunate incident occurred on Thursday.
The 71-year-old woman from Florida, Pam Robb, was reportedly working with Gladys when the dog attacked her, according to reports.
Unidentified co-worker was also attacked. The 71-year-old Robb was taken to a hospital for treatment. Unfortunately, she was later pronounced dead, according to reports.
Rob was reportedly working at the 100+ Abandoned Dogs of Everglades Florida. Authorities said the dog, who had only recently arrived at the rescue center, dragged his victim to the ground by the arm and attacked.
Angie Anobile, Pam's wife, reportedly said: There's always risk when you work with abused animals and Pam was well aware of it. It's a tragic accident. I'm sorry it happened to the love of my life, and I'm sorry it happened to someone who could make such a difference in society.
Her greatest joy was having these dogs respond to human contact, and I don't blame anybody. It was a tragic accident, but I do blame people who abuse animals, who don't love them like they should be loved. Pam loved what she was doing and died loving what she was doing."
Angie also said that her partner had been working with Gladys for about a month, after a family came across the stray animal. The dog was not microchipped or wearing a collar. Angie said she is finding comfort in knowing Robb died while trying to help a dog in need. Animals and nature were her passion.
The animal shelter wrote in earlier Facebook posts:
'We have no idea what this poor girl [has] seen in her past but it [has] definitely traumatized her and made her rehab difficult, but we are pressing on[,] trying to teach her to be confident, and not to be afraid."
Gladys, who weighed around 125 pounds, was put down following the incident.
The nonprofit organization released a statement after the 71-year-old woman died:
"Our Hearts are Broken for our Dear Friend Pam. our deepest condolences to her family & friends. We are All grieving & ask for you to please give us time to process this great misfortune & loss of our Dear friend. We thank you for your love & patience."
Related posts