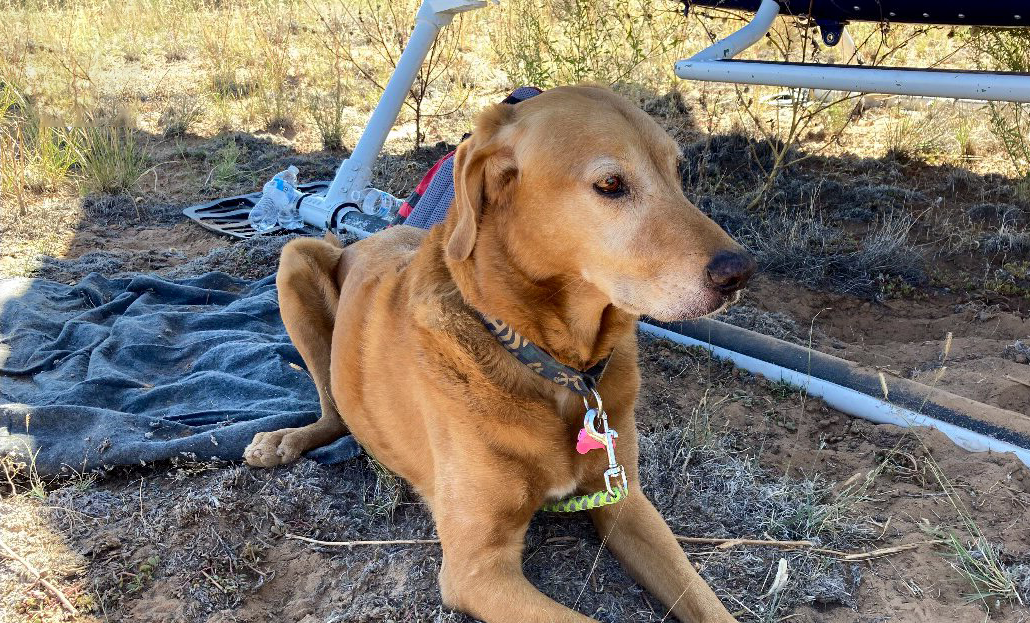 Authorities say the young dog was found lying next to a plane wreckage after surviving a deadly plane crash that killed one and severely injured another. The pup was reportedly traveling with a pilot and another passenger, when the plane came tumbling down on September 22. The aircraft crashed in Arizona. When first responders arrived at the area, they found the lone pup at the scene of the crash. But the terrified canine ran away as soon as he saw their helicopter landing.
Unfortunately, the pilot, Jim Petersen, was killed in the crash while the passenger, Uta Petersen, was injured and airlifted to the hospital. "Classic Air confirmed the Pilot Jim Petersen deceased and Uta Petersen injured." the Sheriff's Office wrote on Facebook.
Meanwhile, the dog that survived the crash disappeared and went on to spend days in the Arizona wilderness.
On September 25, the Central Air Rescue crew returned back to the site and found the pup sitting all by himself right beside the plane wreckage.
"When our Central Air Rescue crew flew federal investigators back to the crash scene on Saturday, Sep. 25, they spotted the missing dog lying next to the plane wreckage," the Arizona Department of Public Safety wrote on Facebook.
Once again, the terrified pup ran away the moment he saw he saw the approaching helicopter. But the crew was determined to leave the site only with the dog this time.
"The dog fled the area again when the helicopter landed, but crew members used water to lure him back and get a leash on him," continued the Arizona Department of Public Safety's social media post. "He was tired, thirsty, and hungry, but this tough guy seemed to be in decent shape for having survived a plane crash and a few days in the Arizona wilderness."
Because the crew refused to leave the dog behind, their efforts helped reunite the pup with his family after days. The dog was soon back in safe arms after witnessing someone being killed in the deadly plane crash.
Related posts