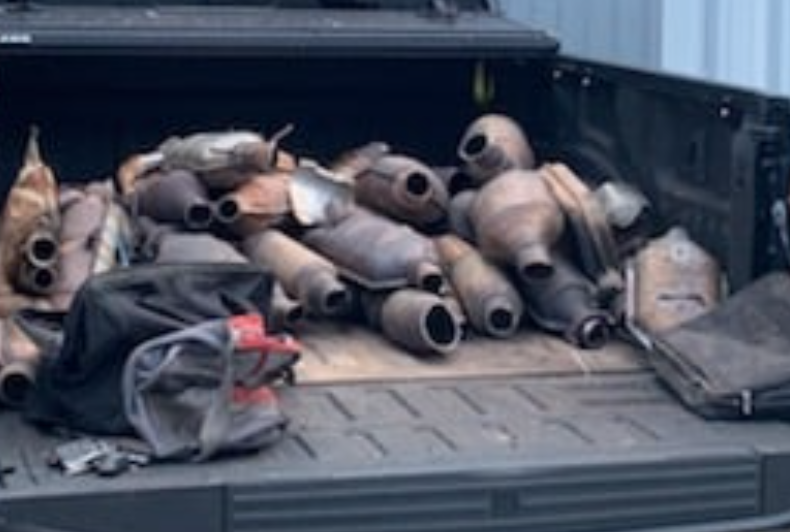 Chattanooga, TN – According to the police officials, his name is Eric Webb and he faces charges in connection with the discovery of four dozen catalytic converters during a traffic stop.
Two Chattanooga Police Department officers stopped the 52-year-old suspect on Tuesday.
During the traffic stop, the officers spotted at least 54 catalytic converters in his truck.
The suspect is facing 54 charges with more pending.
Authorities say that the 52-year-old man does not have a scrappers license.
Under the state law, it is chargeable for each catalytic converter in his possession.
This story will be updated as new information become available. 
Related posts