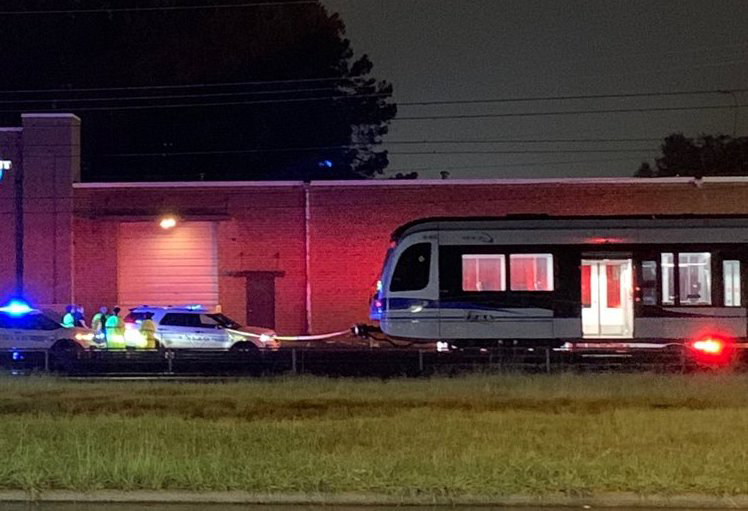 The two brothers were found unresponsive near the tracks after the police were called upon.  Officers responded to an emergency call about two pedestrians who were struck by a blue line train on the morning of August 4. Medics pronounced both men dead at the scene.
The family was holding a memorial for 27-year-old Baltazar Tiquiram Us who was killed by another light rail train on July 26. Police reported that the two men killed on Tuesday last week were "mourning the loss" of their brother when they were struck.
Sgt. Jones said: "They had been memorializing their brother on the one-week anniversary of his death and they were conducting a memorial out by the site where he was killed." He explained that they seemed to be lighting candles when the train approached the intersection.
"The two brothers, Pablo Tiquiram Us and Jose Chilambalam Tiquiram Us,  were also struck by a train while they were on foot and they both succumbed to their injuries pretty quickly. I cannot imagine losing three of your children — three of your siblings — within a week to such tragic circumstances. Our thoughts and prayers go out to their families."
Jones also clarified that as per the investigators, the track's safety mechanisms, including the crossing arms and flashing lights that warn of an approaching train, were working properly at the time of the crash. The investigators, however, suspected alcohol impairment on the part of the men that led to the crash.
A Toyota Tundra pickup collided with the LYNX Blue Line train on July 26 that killed Baltazar and severely injured another person who was the front-seat passenger of the Toyota. The police had said at the time that "the driver of the Toyota drove around the crossing arms and into the path of the Light Rail train.
The train operator sounded the horn while it was approaching the crossing, and the crossing arms' warning lights were operational and flashing." Alcohol played a factor in this crash as well according to the toxicology reports. 
As for Baltazar's brothers, a surveillance video shows them walking along the same tracks as his accident on Tuesday, around 5 a.m when they too were hit by a southbound train. The train operator immediately stopped the train as well.  "I'd like to stress to our citizens:
Please, if you have been drinking, use a ride-share, have a designated driver, or stay where you are," Jones urged during the press briefing. "If you have been drinking, please do not drive." This is only the third time of the second time a fatal crash has occurred at the Hebron Street site. In 2017, a 26-year-old woman was killed after her vehicle collided with a light-rail train.
Related posts