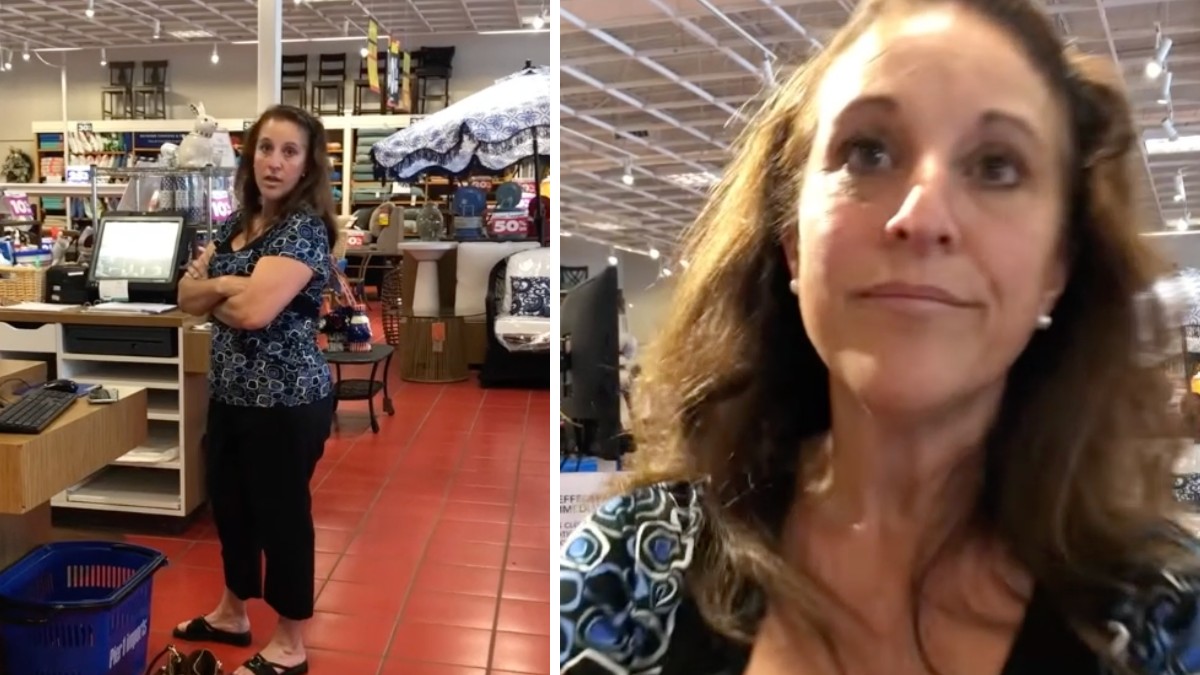 The woman was arrested and charged with assault after she deliberately coughed on a cancer patient. She has been sentenced to 30 days in jail. The ruling follows a video that went viral last summer.
Heather was at a Pier 1 in Florida when she witnessed Hunter argue with an employee. Sprague, a mother of 10 and a cancer patient, recorded the confrontation and then suddenly found herself in the middle of it.
"I wanted her to know she was being held accountable for her actions," Sprague said.
Hunter gave Sprague the middle finger and then intentionally coughed in her face. Hunter was not wearing a mask, though Sprague was.
Sprague filed charges and Hunter was subsequently arrested and charged with assault.
Hunter initially pleaded not guilty, but after multiple rejected plea deals, she finally pleaded guilty to the charge.
Finally, many months after the incident took place, the final testimony was heard in front of a judge.
Five more witnesses took the stand to vouch for Hunter.
Her husband explained her outburst was due to several hardships the family had recently faced, including losing everything they owned in a house fire.
Hunter also testified and described the impact her actions had on her family.
In addition to hearing testimony for Hunter, the judge heard a victim statement from Sprague.
"I was stunned in the moment, and increasingly fearful in the aftermath," she said. "I worried for the health and safety of my children, and wondered how in the world I could possibly isolate to protect them – in a household of 12 – if I had been intentionally infected."
In the end, the judge sentenced Hunter to 30 days in jail with credit for one day already served. Hunter was also ordered to six months probation, participate in a mental health evaluation including anger management, pay a $500 fine, and the cost of the victim's COVID-19 test.
Related posts