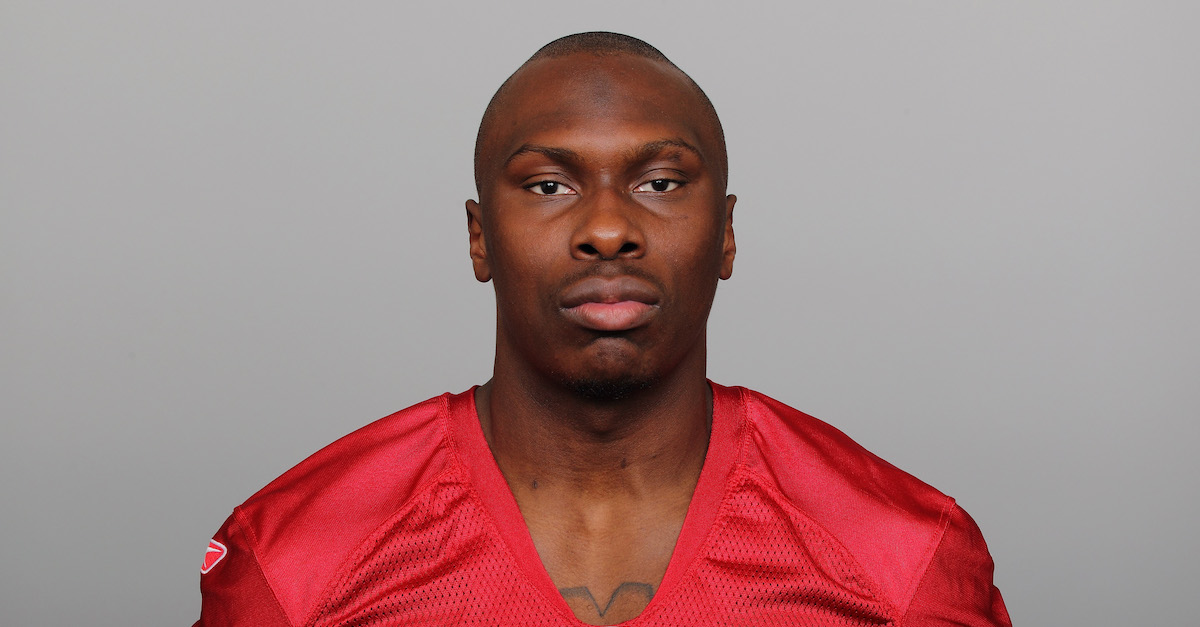 Five lives, including those of a prominent doctor and his two grandchildren, tragically came to an end after a former NFL player went on a shooting spree before turning the gun on himself and ending his life. The 32-year-old footballer, who has played as a defensive back for multiple NFL teams, left the people of a South Carolina community shocked after forcing his way into the family's home and fatally shooting four members.
Also shot during the incident were two air conditioning technicians who were working at the house at the time; one of them, was found dead inside the house whereas the other underwent surgery and is expected to survive.
About half a mile away, officers found Adams' body later at home where he was living with his parents. He was found with a self-inflicted gunshot wound.
"There's nothing about this right now that makes sense to any of us," York County Sheriff Kevin Tolson said at a news conference. "We are working hard to provide some answers."
On Wednesday, the police were informed of the murders after a man, a supervisor from the company where the air conditioning technicians worked, called 911 and told them about his employee claiming to have been shot.
"He just keeps saying, 'I've been shot, I've been shot. Call 911. Please call 911,'" said the man who made the 911 call. "One is unresponsive, another is talking slurred, and he can't talk."
One of the doctor's neighbors also made a 911 call and recalled, "I was cutting grass out in the yard, and I heard some shots, about 20. I saw one person laying on the ground."
Before Adams took his own life, he spoke with York County officers in a negotiation that went on for hours. A neighbor claimed that she could hear officers use a loudspeaker to repeatedly ask Adams to come out of the house. They also assured him that they would safely bring out his disabled mother as well.
"This is something I can't grasp yet," said Allison Hope who lives next to Adams' house. "I can't put it all together and I'm trying to, and I witnessed it." 
Although officers tried to get him to surrender, they found him dead inside the house but managed to evacuate his parents safely.
Adams' sister, Lauren, revealed that the former NFL player's behavior started changing a couple of years ago and he recently started staying with his parents. She said her brother started feeling like "the whole world was against him," and noted that his "mental health degraded fast and terribly bad." Even during ordinary conversations, Adams would become extremely aggressive towards them.
"I can say he's a good kid—he was a good kid, and I think the football messed him up," Adams' father, Alonzo, said. "He didn't talk much and he didn't bother nobody."
Following the murders, members of the Lesslie family put out a statement, which said, "We are truly in the midst of the unimaginable. The losses we are suffering cannot be uttered at this time… We honor all of those involved in this story with prayers and compassion specifically for the Shook family, the Lewis family, and the Adams family."
Related posts