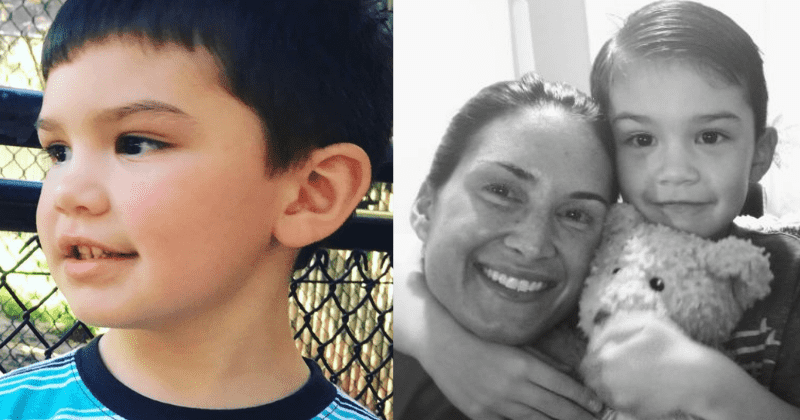 On Friday, May 21, young Aiden left home to go to school but died in his mother's arms that day after a terrible road rage incident. The 6-year-old boy and his mother were driving down the 55 Freeway in California, during Aiden's last moments alive. Suddenly, a white-colored sedan cut hera off while she was in the carpool lane, and the mother showed her middle finger to the driver.
"As I started to merge away from them, I heard a really loud noise. And my son said, 'Ow,' and I had to pull over. And he got shot," Joanna recalled in a Good Morning America interview.
While Aiden was sitting in his booster seat, a single bullet fired through the car's trunk and struck the boy in his back. "I pulled over and I took him out of the car and I tried to put my hand on his wounds while calling 911. Because he was losing a lot of blood," Joanna said.
Aiden's sister, Alexis Cloonan, also spoke after the boy's death and said: "Someone pulled out a gun and shot my little brother in the stomach, and he said, 'Mommy, my tummy hurts.' So she went and she picked him up and he was bleeding on her, she had blood on her clothes. And then he started turning blue, and that's when the ambulance took him. And that's the last time my mom saw him alive."
The boy was taken to the hospital and pronounced dead while his mother, the only other person in the car, survived the incident with no injuries. A GoFundMe page set up for the family said, "Six-year-old Aiden was tragically killed in a road rage incident… and died in his mother's arms as the suspect was aiming for her."
Only a week had passed since the family celebrated Aiden's 6th birthday, and now they are confronted with the "loving, kind" boy's heartbreaking death. "He meant the world to me, and it feels like my life is over. That was my baby. I've never, never thought pain like this could exist," the mother told Good Morning America.
What Joanna now hopes to see is her son's killer being caught and brought to justice. "They took my son's life away. He was beautiful and he was kind and he was precious, and you killed him for no reason. And I want to find them and I want there to be justice to be served for my son," the mother added. Currently, Aiden's family and the police are urging motorists, who were on the freeway between 7:55 a.m. and 8:15 a.m., to come forward with any information and dashcam camera video footage that they may have from the day of Aiden's death.
Related posts