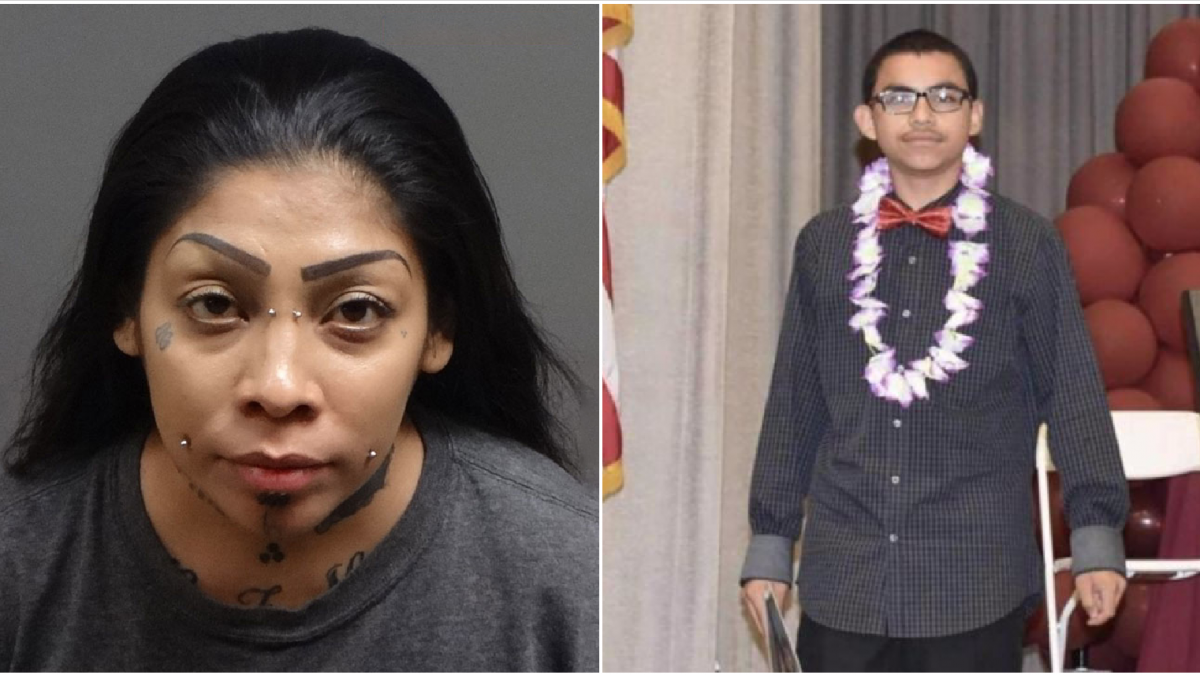 Officers responded after someone called 911 to report that someone required CPR. When the first responders arrived on scene, the victim was found not breathing. The victim, a 16-year-old boy, was transported to a local hospital where he was pronounced dead. The investigation revealed that the victim had been assaulted by his step-mother immediately prior to needing medical assistance.
The stepmother, 35-year-old Jessica Grajeda, was charged Thursday with murder and multiple counts of child abuse.
Not only is Grajeda accused of killing her stepson on Tuesday, but she's accused of physically abusing him for a period of time prior. Meanwhile, the boy's 32-year-old father George Luis Almaraz has been charged with one count of felony child abuse.
Police say that "the victim's father was aware of the abuse and injuries and had not taken action to stop it or seek medical attention for his son."
Both parents are still in custody. Police have not released the boys' name or disclosed exactly how he died.
In addition to the victim, there were five other children in the home whose ages range from 1 to 13. All the children were put into protective custody.
"It does not appear at this time that any of the other children were being physically abused by their parents," police noted.
It's not clear if Grajeda or Almaraz have attorneys.
"They wouldn't let him call me," Catalina Alvarez, the boy's mother, who lives out of state, said about her slain son. "They told me he didn't want to talk to me."
Related posts