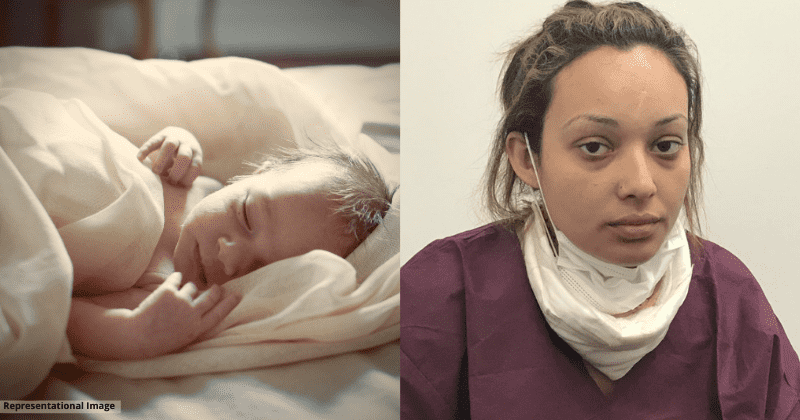 When police officers responded to a call from a home in Maryland, they walked into the bedroom to find a mother, lying on the floor with a blanket in her arms. And as they uncovered what was beneath the blanket, they laid eyes on a three-year-old girl, still alive after being inflicted with a life-threatening laceration on her neck.
On March 27 at around 10:50 a.m. a 911 call was made to inform the police about blood being found inside the residence of the 28-year-old mother, Anne Catherine Akers, living in the Wheaton-Glenmont area of Montgomery County, Maryland, located near Washington, D.C. The 911 call was made by one of Anne's relatives, who had rushed out of the residence after finding the blood on the floor of the house.
Immediately, officers arrived at the scene, and when they walked inside the residence, they stumbled upon the blood on the floor, and also found a pair of scissors lying next to it.
As officers made their way inside the house, they found the mother lying on the bedroom floor with a wound on her neck that officers immediately began checking. What they also noticed was that Anne was holding a blanket, and once they removed it, they found her three-year-old daughter with a severe wound to her neck as well.
Wasting no time, officers gave the child immediate medical attention before shifting her to a local hospital. Thanks to the quick action taken by the officers, and the follow-up attention given by doctors, the child survived after being cruelly slashed with a pair of scissors.
Investigators believe that Anne had cut up her daughter's neck before using the same pair of scissors to harm herself. After the mother and daughter were found, Anne was also taken to the hospital to have her injuries treated, and was later taken into custody with charges of attempted murder.
Previously, in the year 2019, Anne had filed a complaint about her daughter's custody, according to court records. Following her recent crime, the judge ordered for a psychiatric evaluation to be conducted for her mental health and determine whether she could stand for trial.
"Detectives have charged Akers with one count of attempted second-degree murder, one count of first-degree assault, and one count of first-degree child abuse," stated the report released by the police department. "She is being held without bond at the Central Processing Unit."
Thankfully, the little girl survived the incident, and doctors praised the efforts of the police officers who found her at the scene. Montgomery County State's Attorney John McCarthy said, "We gotta thank the police for their prompt actions here. Some people stepped up and did the right thing. This child is alive because of that."
Related posts