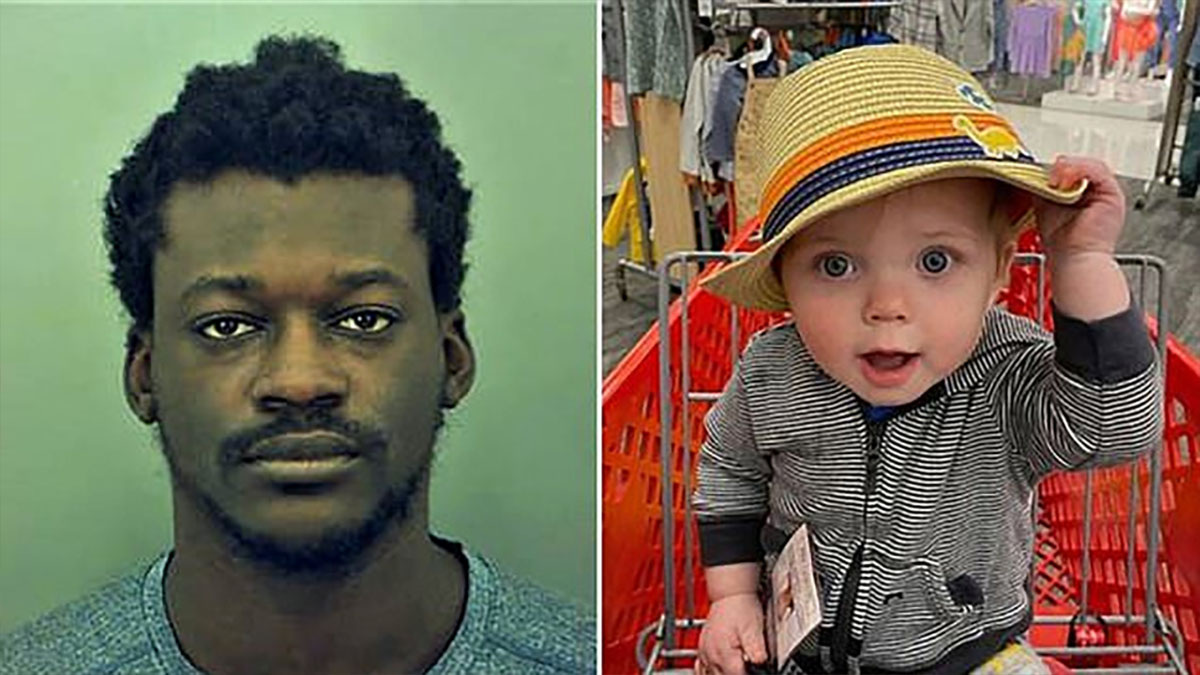 A babysitter has admitted killing a one-year-old boy with wrestling moves after flying into a fit of rage over a ripped pillow. A 24-year-old from Texas was looking after the youngster along with two other children while their moms worked when he became angry, wrestled the boy and put him in an American football hold. The 1-year-old suffered a fractured skull and brain damage; he was taken to hospital and put on life support, but died,
The 24-year-old has been charged with capital murder – an offense that can be punishable by the death penalty, if convicted – in the death of toddler Ahren Joshua DeHart.
When he was first questioned, Lake, allegedly told detectives that he had no idea how Ahren suffered injuries which also included hemorrhaging of the lung.
But the babysitter later admitted using wrestling moves and putting the boy in an American football hold when he became angry after Ahren ripped a pillow, police claim.
Lake told investigators he had anger issues and didn't realize his own strength.
The incident happened on April 12 at Lake's apartment where he was looking after Ahren and two other children, a baby and a toddler.
Lake called the mom and told her that Ahren had gone limp and had just vomited a red substance.
Ahren's mother, hospital worker Araya Coffey, found him unconscious, unresponsive and not breathing properly when she and the other mother arrived at the home just before midnight.
The two other children in the babysitter's care also had injuries, police claim.
Ahren was surrounded by his family when his life support was switched off.
"Never in my life did I think I, my family, a 20-year-old newly married couple with almost an exact one-year-old baby would have to live through this," Ahren's uncle Lawrence DeHart said.
A GoFundMe page said Ahren's mother Araya Coffey works in the labor and delivery department at a local hospital, and his father Brandon DeHart is a specialist in the Army based at Fort Bliss.
The page, which had raised more than $14,000 to support Ahren's parents, says: "On Monday April 12, 2021, Araya had to rush out of work when the babysitter called her to tell her that Ahren was throwing up.
"By the time Araya got home Ahren was unconscious. She called 911 and Ahren was transported to El Paso Children's Hospital where he was pronounced brain dead."
Related posts