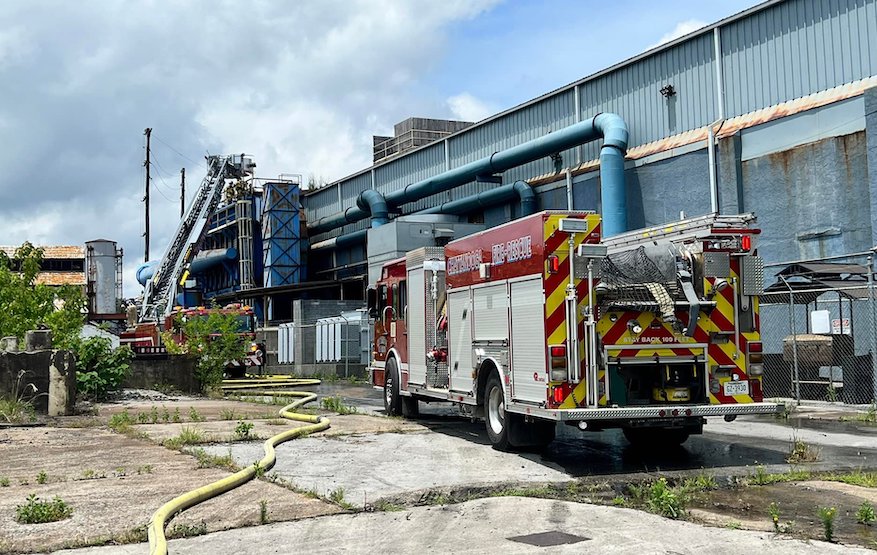 Chattanooga, TN – According to the Chattanooga Fire Department, this unfortunate incident occurred right after 1 p.m. Wednesday afternoon.
It happened at 2660 Sidney Street.
Chattanooga Fire Department crews responded to a report of a commercial fire.
The responding crews discovered that the bag house was on fire.
Officials said that that collects the dust from the rest of the plant and it's connected to the plant by ductwork.
Firefighters spotted light smoke on arrival and deployed an aerial device and handlines to extinguish the fire.
Unfortunately, they had to flood the area with water from the top to cool the hopper and the material inside of it, so they were at the business for some time.
The cause of the fire remains under investigation.
This is a developing story and it will be updated as new information become available. 
Related posts