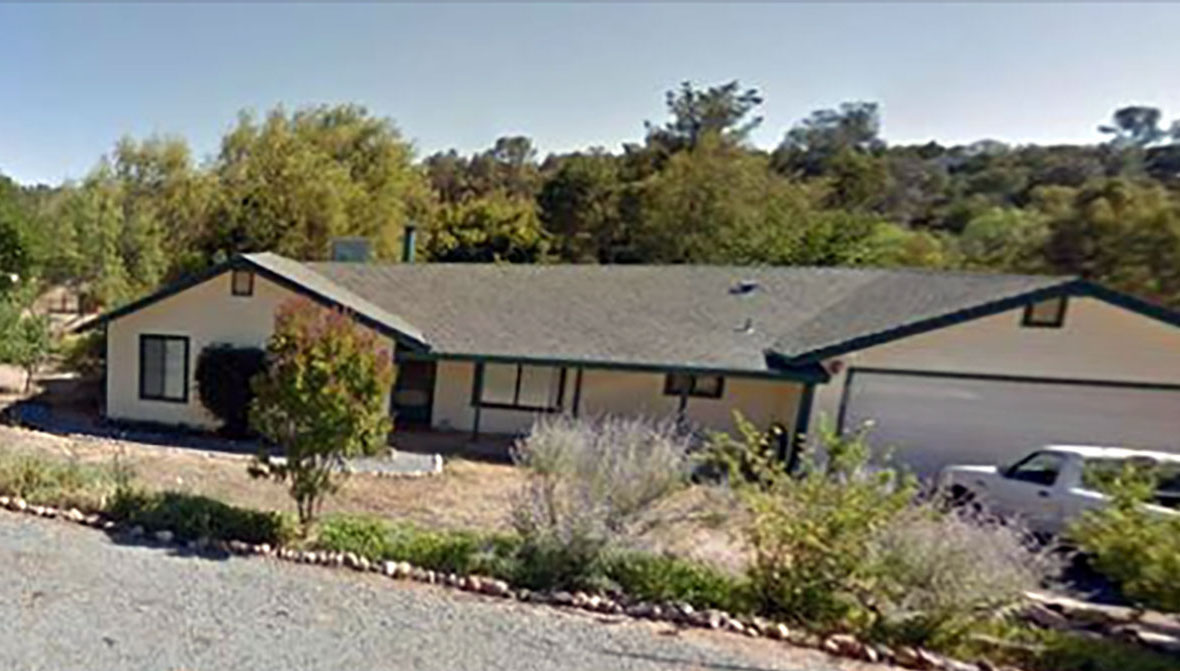 A man was shot and killed after breaking into his former home twice in the same weekend. Authorities say the 28-year-old son of the former homeowner, forced his way into the house on Oct. 9. The new occupants of the house, who had just moved in that day, found him in their home and refusing to leave so they called 911. The 28-year-old man left before officers arrived but warned the owners he intended on returning to the home, which he said he believed was still his.
A short time later police caught up with the suspect, Lennin Elizalde, and charged him with illegal entry, possession of meth and vandalism charges, according to the report.
A judge denied law enforcement's request for a large bail in light of his threat because the suspect was not charged with a felony.
Elizalde then returned to the house in California just after midnight on Oct. 10 kicking the front door open and attacking one of the occupants who was sleeping in the living room, the police statement said.
"During the altercation, one of the occupants was knocked to the floor. While on the ground and while attempting to stand up and fight off Lennin, the second occupant discharged his pistol more than one time towards Lennin. Lennin was struck and fell to the floor," police said.
Emergency services attended the scene and Elizalde was pronounced dead.
Both assault victims were taken to a local hospital for the injuries sustained by Elizalde's attack and later released.
The new owners had recently bought the home through a real estate company, according to the article. The property was empty when they bought it and Lennin did not have any personal items or legal reason to return.
The occupants were not charged in connection with Elizadle's death. This is a developing story and it will be updated as new information become available. 
Related posts