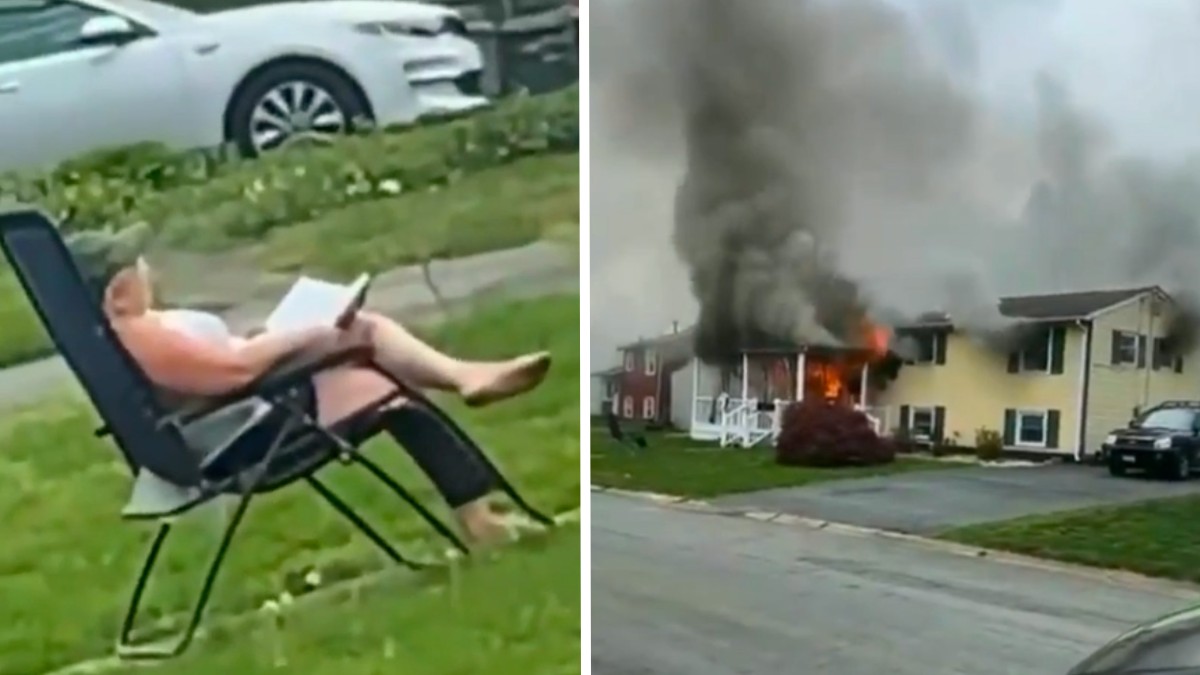 A Maryland woman has been charged with arson and attempted murder after she set fire to her home and then sat on her front lawn and watched it burn. According to officials, the woman intentionally set multiple fires inside a home she shared with three other people, one who was at home at the time of the blaze.
Firefighters were called to the scene in Maryland after witnesses captured Metwally in action.
Video shot by witnesses show a fire burning inside the home while Metwally casually sits in a lawn chair in her front yard.
"She just f–king lit the trash can on fire!" an unidentified person can be heard saying in the video.
After admiring her work for some time, she gets up and leaves the scene.
At this point the fire has engulfed a large portion of the home, and the witnesses said they could hear someone inside the home. They rushed to help them escape.
By the time the firefighters arrived the entire front porch was on fire and dark smoke was billowing from all sides of the house.
Officials located Metwally nearby and transported her to a State Police barrack.
After an investigation she was charged with first and second-degree attempted murder, first-degree arson, first-degree assault, two counts of first-degree malicious burning, two counts of malicious destruction of property and two counts of reckless endangerment.
Woman in Maryland sets a house on fire while someone is still inside pic.twitter.com/ocRVni4lc9

— Fifty Shades of Whey (@davenewworld_2) May 1, 2021
Related posts