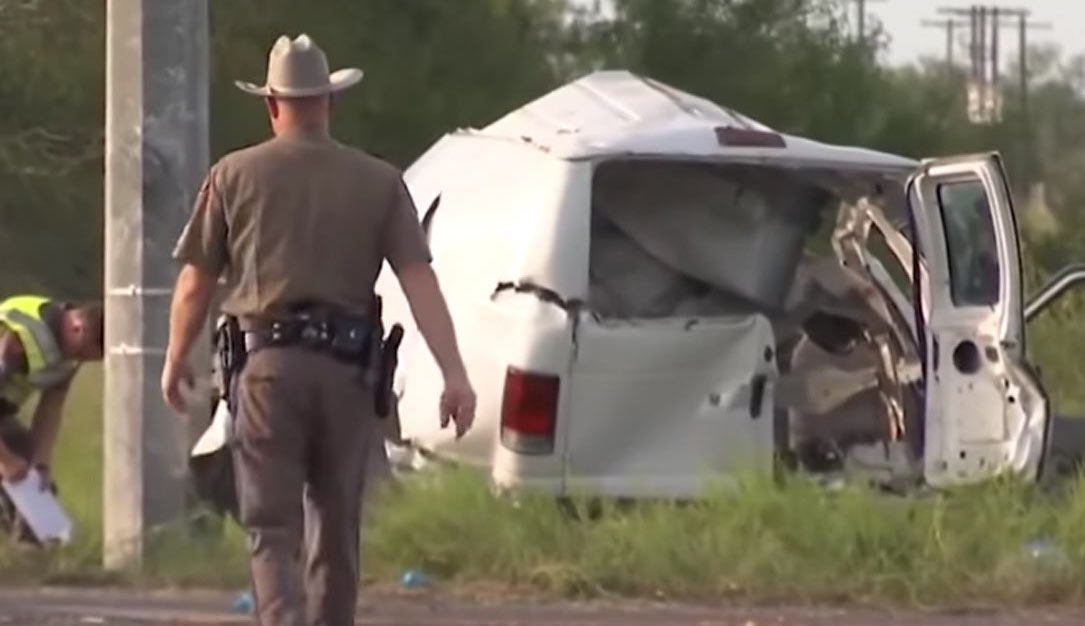 Ten people were killed and 20 injured after a van carrying 30 people crashed into a stop sign. The van flipped after trying to make a right turn and veered off the roadway and struck a metal utility pole and stop sign, on Wednesday right before 4 p.m.
No other vehicles were involved and it's thought the 15-passenger Ford van was traveling at a high speed at the time of the crash and was not part of a pursuit.
The driver and nine of the passengers were pronounced dead at the scene, and 20 others were transported to hospital, the department said.
At least a portion of the people in the van were believed to be undocumented immigrants, County Sheriff Martinez said.
The investigation into the crash continues and the victims' identities will be released once next of kin have been notified, the department said.
Related posts