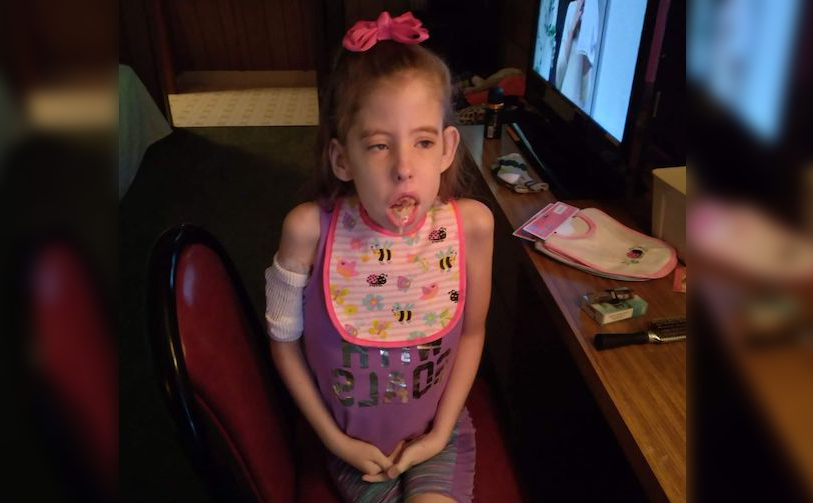 According to the police officials, the 34-year-old mother has been charged with allegedly killing her 14-year old special needs daughter while she was in her bed at hospital. Police say the 14-year-old victim, a special needs patients with a neuromuscular disorder, was in her room in the hospital with her grandmother and mother. She was arrested Saturday and charged with aggravated manslaughter in the death of her daughter with special needs.
Her name is Jasmine and she unexpectedly lost consciousness and stopped breathing. Hospital staff began life saving procedures, but those efforts were unsuccessful and Jasmine died. Police say the autopsy report showed that the '14-year-old girl suffered massive injuries to her ribs and her liver'. Those injuries were not present when she was admitted to the hospital in Florida.
Investigators discovered that the injuries were caused by her 34-year-old mother, Jessica Bortle. She allegedly told police that she "slammed the hospital table into her daughter's abdomen and then leaned onto the table with her weight after she became angry because her daughter cussed at her over color crayons."
The 34-year-old suspect was arrested Saturday and made her first appearance Tuesday, 17 August, in a courtroom via a video feed. This incident is still under investigation. This is a developing story and it will be updated as new information become available.
Related posts