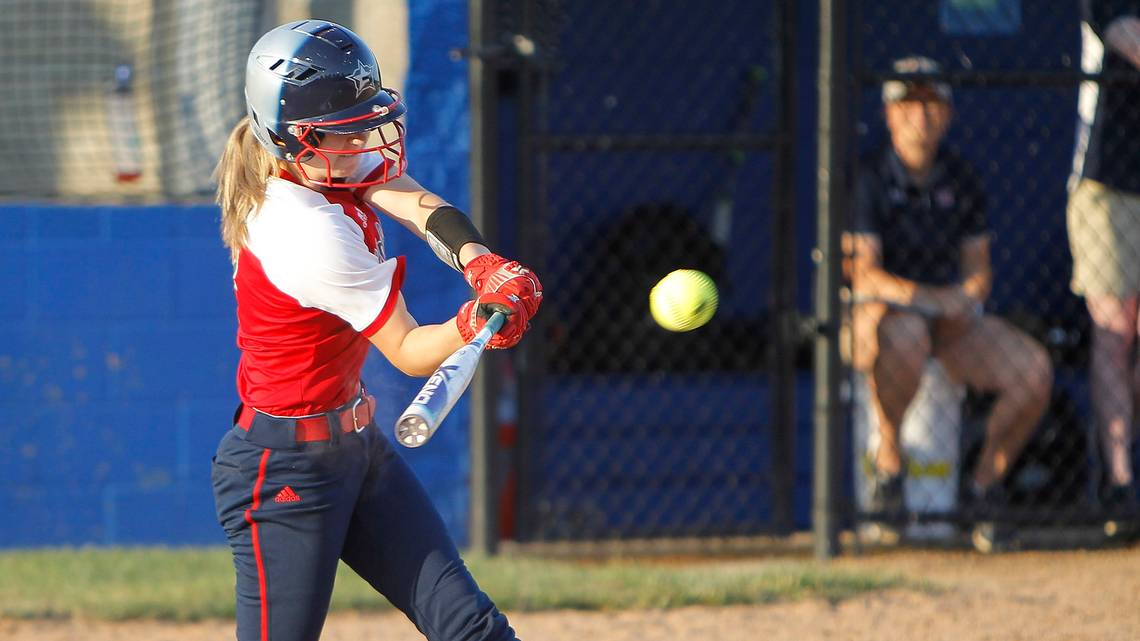 CHATTANOOGA, Tenn  – A pandemic wiping away face-to-face classes, leading her to an online environment. Injuries taking their toll, forcing her to hang up her softball cleats and give up the sport she loved.
The year might not have gone as initially planned, but Swinford, an English major who will be receiving her bachelor's degree at the end of the fall semester, has used her time at UTC as a launching pad to her future. She is graduating in three-and-a-half years with a grade point average just shy of 3.7.
The native of Dalton, Georgia, will continue her educational journey in January when she begins a master's program at Southeastern Theological Baptist Seminary in Raleigh, North Carolina.
"I am definitely taking a different path than I intended when I first came to college," Swinford said. "I planned on studying political science and going to law school. But once I got here and started taking pre-reqs, I took some writing classes and fell in love with writing. I fell in love with the way that I was able to articulate words and put thoughts on pages for classes, as well as in my own personal writing time."
Swinford enjoyed writing to the point that she would ask English department members for their opinions to gauge if they thought she could be successful at it.
"I remember asking, 'Do you think that I'm a good writer? Do you think that this is something that I could do? Be honest with me,'" she said.
After receiving validation, she switched majors before her sophomore year.
"I'm so thankful to have gone through our English department because they care about the details, like if I ever wanted to publish a book," she said. "I think every kid when they're growing up likes to put thoughts on paper, but it takes a true writer to be able to articulate a story that makes sense to other people. When I came into the program, I was just someone who liked to write, and now I feel like my thoughts are formed into actual words."
As the writing bug flourished, so did the opportunity to hone her skills, and others on campus took notice.
Corey Belonzi, an assistant director of strategic communications in the UTC athletic department, thought Swinford would be very passionate by writing about fellow athletes. He approached her about a gomocs.com series of stories called "Chatt Chats."
"You get a different insight from an athlete standpoint rather than us trying to tell their stories," Belonzi said, "so I brought up the idea with her and asked, 'Would you want to intern with us?' We sat down and brainstormed. We came up with storylines, and Alli just took care of the words."
One of the stories, a feature on Mocs women's basketball player NaKeia Burks, took home top honors for video program/athlete feature in the 2019-2020 Collegiate Sports Information Directors of America (CoSIDA) publications contest.
Swinford called the "Chatt Chats" experience one of the "most awesome things I've ever experienced."
"I learned so much about the way that someone would interact with another person. I learned how to know what type of questions to ask, what type of perspective to take, how to do their story justice. I never expected us to win an award because you don't expect to win awards for something you genuinely love doing," she said.
While her fledgling writing career took off, the strain of pitching a softball was physically wearing her down.
During her freshman season, Swinford tore the cartilage in her left hip, necessitating surgery. During her sophomore and junior seasons, she pitched with pain in both shoulders, which initially stemmed from high school overuse.
"It got to the point where I couldn't feel my fingertips sometimes when I was pitching," said Swinford, the winning pitcher in the 2019 Southern Conference Tournament championship game that sent UTC to the NCAA Tournament. "I truly felt like I was no longer safe on the mound. I didn't have much control over the way that my hands felt."
She underwent left shoulder surgery in July and has right shoulder surgery scheduled for mid-December and knows she will have to say goodbye to her athletic career.
Swinford might not have pegged herself as a writer when she first came to UTC, but she was eloquently able to put words on paper in announcing it was time to move on from the sport she loved.
"Over 12 years ago, I started an unbelievable journey with the game of softball. Playing at the highest level was always a dream of mine," she said in a social media post began earlier this year.
"My heart is heavy knowing that my body can physically no longer play the game of softball, but my mind rests easy knowing that the people that come behind me will achieve even greater things than I ever could. UTC softball, I love you. You will always have a #1 fan in me," she concluded.
Related posts