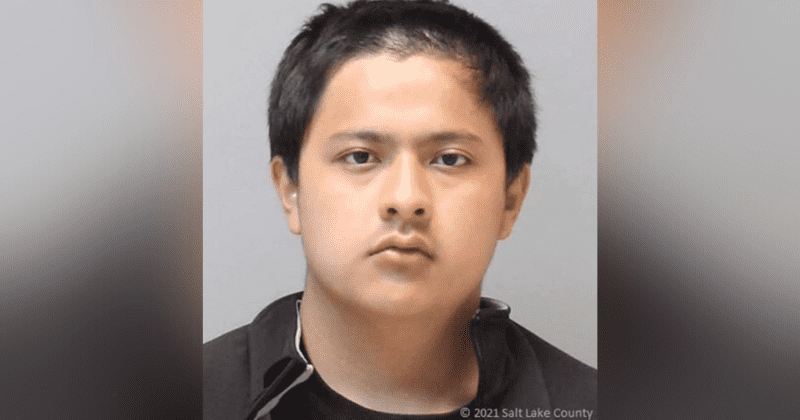 Two teenagers who ran away together are now facing murder charges after leaving one of their parents brutally murdered and stealing his car as they left home. Before driving off with her boyfriend, the 16-year-old girl participated in the murder of her father, because he forbade her from being in a relationship with Aaron. The father's body was eventually found after his mother, who hadn't heard from him for two days, requested a welfare call which led to the landlord finding the man's body in the garage.
When officers arrived at the scene, they found Daniel's body burned, but they could still see puncture wounds on his chest, back, and neck, caused from being stabbed multiple times. As officers gathered at the scene, they were approached by a couple who claimed they were Aaron's parents and said they could not find him. The parents revealed to the police that Aaron was dating the murdered victim's daughter and that the teenagers planned to run away together.
While speaking to the police, Aaron's mother also revealed that her son had been dating Sierra for a few months from June to December 2020. And at some point during their relationship, Daniel informed Aaron's parents about the teenagers planning to run away from home. After that, both sets of parents believed it was best for Aaron and Sierra to stop dating or talking to each other.
As officers began investigating, they were told by the dead father's ex-wife that she and Daniel still shared a bank account, which saw unusual activity on the day before he was killed. Multiple withdrawals from different ATMs were seen before Daniel's death, and the police also caught the teenagers visiting a Home Depot and buying a number of items. While Sierra was seen buying a gallon of orange juice and two gallons of bleach, Aaron was seen picking up gloves and different saws.
At the crime scene, the police noticed that there was the unmistakable stench of lighter fluid across the house, and they also found the brand new chainsaw as well as a handsaw "with apparent blood and tissue on the saw and in between the groves of the saw." Along with two folding knives in the kitchen, the officers also noticed a circular saw with extra blades that were still inside the packaging it was bought in. Officers concluded that the teenagers burned the body to cover up the stab wounds before driving off in Daniel's blue Nissan Altima.
Following Daniel's death, the family released a statement that said, "Our family is heartbroken this has happened to Daniel. We love Daniel beyond words. He loved his children and was an amazing father. We ask for privacy and respect for the family at this time." Both the teenagers were arrested in Salt Lake City and are facing murder charges in connection with Daniel's death.
Related posts