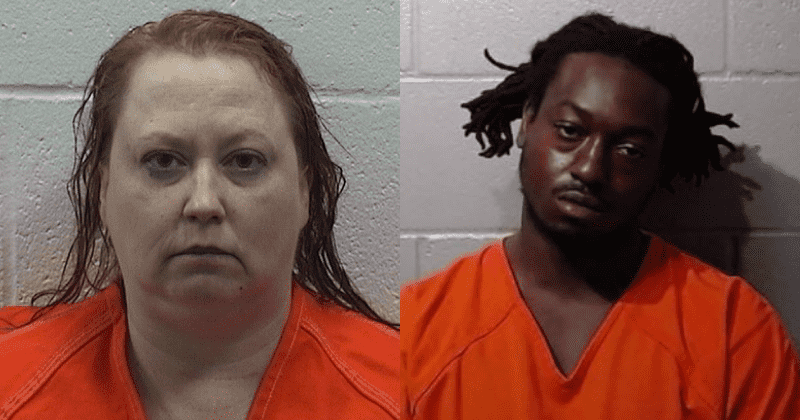 In a quiet neighborhood where nothing really happens, residents woke up in the early hours to the blare of police cars and ambulances driving up in a quiet neighborhood in Oklahoma. Soon word got around that one of their neighbors was found dead in his bed after getting caught in a love triangle.
One neighbor, Michael woke up to see seven police cars, two ambulances, and a fire truck – "I thought the neighbor's house was on fire until I saw the crime scene tape. This is a quiet neighborhood. Nothing really happens," he recalled.
It was the pastor's wife, Kristie Dawnell Evans, 47, who made the 911 call at around 1 a.m. on March 22, to inform the police that "someone had shot her husband."
After officers arrived at the scene, they declared the 50-year-old pastor dead right at the scene. He was found "lying in bed, bleeding from the nose and mouth."
When the police questioned Kristie about what happened under their roof that night, she claimed to have woken up to the sound of a "pop" and found her husband bleeding after taking a gunshot wound to his head. According to her story, she immediately ran out to find any sign of intruders before making the 911 call.
But Kristie's story didn't add up based on what her neighbors had to say when they spoke to the police. One neighbor spoke about noticing a white Ford Mustang parked outside the pastor's house a few days before he was found dead. The same white Ford Mustang was found in front of the house on the day of the pastor's murder, and the neighbor had the surveillance footage to back this up.
Soon, Kristie's lies unraveled, and she admitted to the police that the car belonged to Kahlil Deamie Square, 26, who was involved in threesomes with the pastor and his wife.
"Kristie and David first met Kahlil months ago at a Super 8 Motel," according to an affidavit. The three of them reportedly had sexual relations together before Kristie began having an affair of her own with Kahlil behind the pastor's back. The affidavit added that during one meet-up, "Kristie secretly dropped her phone number on the floor for Kahlil. Kristine continued to communicate by phone daily with Kahlil without David's knowledge."
As they began having their own relationship, Kristie spoke to her lover about her husband being verbally abusive, to which Kahlil only responded with "damn" when she told him, "it would be nice to have more freedom."
Details from the affidavit said, "Kristie gave David's gun and a box of bullets to Kahlil." And after agreeing to meet at the couple's residence, Kahlil arrived at the house around the decided time and shot the pastor in his head. While speaking to the authorities later, Kristie told officers that her husband "was verbally abusive and controlling of her," and would call her "names like 'slut, fat, ugly, and whore.'" Along with admitting that Kahlil stayed with her for three nights while her husband was in Mexico, Kristie confessed to plotting the pastor's murder with the man they had a love triangle with. Both Kristie and Kahlil were arrested and they face first-degree murder charges in connection with the pastor's death.
Related posts