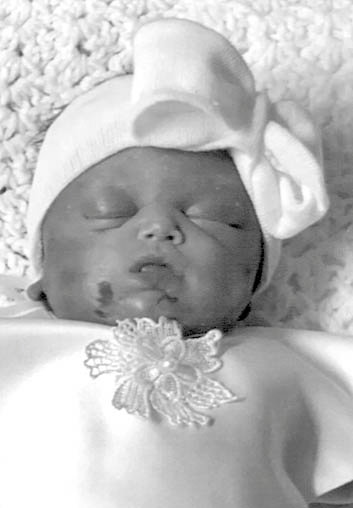 CHATTANOOGA, Tenn – Trinitee Faith Hall, infant daughter of Malazia Hall and Devon Kimpson, passed away on Friday, July 24, 2020, in Chattanooga Children's Hospital.
Trinitee was preceded in death by her grandmother, Nicole Corum; and her great-grandfather, Thomas Green.
Surviving besides her parents are her big brother, Karson Howard; her grandparents, Sonya and Chris Brabson, Dexter Hall and Ashlee Cook; her great-grandmother, Marcia Towers; and a host of aunts, uncles and cousins.
Services for Trinitee will be held on Saturday, Aug. 1, 2020, at noon at the Jim Rush Funeral and Cremation Services, Wildwood Chapel, with the Rev. Gilford Hill officiating.
Interment will follow in the Tasso United Methodist Church Cemetery.
The family will receive friends from 11 a.m. until noon on Saturday at the funeral home.
The funeral home will be following the state's COVID-19 guidelines, and asks all guests and family members attending visitations and services to please bring and wear a mask.
Related posts