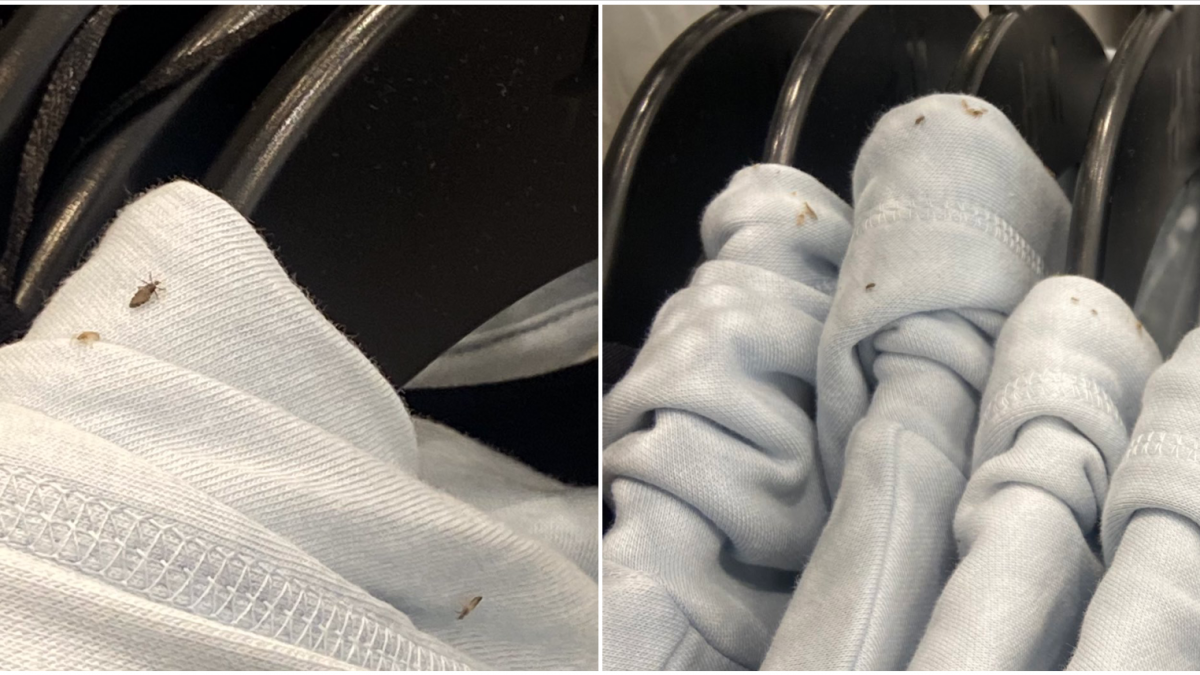 According to reports, a clothing store in New York City is reportedly closed after an employee revealed on Twitter that a customer had found clothing crawling with bugs. The woman also complained that the location wasn't doing enough about it.
The unidentified woman, who reportedly works at the H&M located in the Oculus at World Trade Center said that the small brown bugs were seen crawling around on a rack of hoodies on Wednesday, according to reports.
The employee reportedly shared photos of the bugs, as well as her disappointment with how the store handled it, which allegedly included roping off the area while keeping the store open and failing to notify other employees.
According to reports, her tweet has since gone viral, and a spokesperson for the fashion company reportedly said that they have now closed the store out of an abundance of caution.
The former H&M employee reportedly shared several photos on Twitter, showing a rack of at least half a dozen light-colored hoodies crawling with multiple bugs.
The woman also said that a customer discovered the pests on the sweatshirts, which were all new from a recent shipment.
Madesonee reportedly said:
"I work at the H&M in the Oculus at World Trade and today a customer discovered lice on a rack of hoodies. They're not closing the store nor are they notifying employees of the problem. The section was just blocked off."
The woman also said that the clothes hadn't been on the rack for very long because they get shipments everyday. It was the first time she saw anything like that in the store, she added.
A spokesperson for H&M reportedly told DailyMail that they are working to rectify the situation.
"We take customer and employee safety extremely seriously. Out of an abundance of caution we have closed the H&M store at Westfield World Trade Center in order to investigate fully."
Madesonee said that the company saw her post, but she said she did not get in trouble for it. She also said that she had already quit her job when she posted it, and that her last day is on Friday, according to reports.
"I resigned because I hate that place. I apologized to my store manager because I did not expect my tweet to go up like this. I was just annoyed that it was being treated like a minor issue and it wasn't his fault. It's the company. My coworkers thanked me."
I work at the H&M in the Oculus at World Trade & today a customer discovered lice on a rack of hoodies. They're not closing the store nor are they notifying employees of the problem. The section was just blocked off. pic.twitter.com/eAIlOxfmJu

— Choy Choy 🎋 (@Madesonee_) December 29, 2021
Related posts