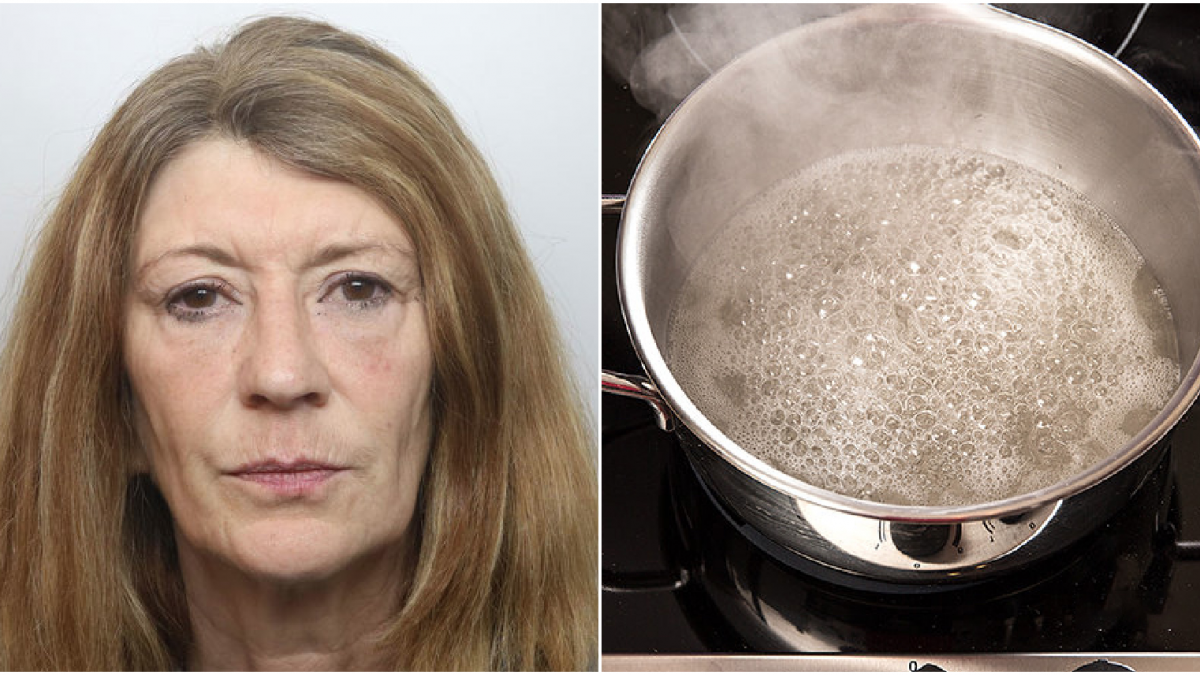 Authorities say that on July 14, 2020, the 59-year-old woman filled a bucket from her garden with boiling water and mixed it with more than six pounds of sugar before pouring the scalding substance over her husband's arms and torso as he slept. After pouring the water over him, she left the home and went to nearby neighbor's house where she reportedly told the man "I've hurt him really bad, I think I've killed him," authorities said.
She received the sentence Friday, nearly a month after a jury found her guilty of murdering her 81-year-old husband. Her husband suffered burns to 36% of his body. Officers found him in "excruciating pain and whimpering in bed" with the skin on his right arm and hand peeling off, according to the statement.
He initially survived the ordeal and was listed in stable condition at a local hospital, but died the next month after his condition deteriorated.
Investigators said Corina Smith killed her husband after hearing a rumor "she believed to be true" the day before the attack.
Smith's daughter had allegedly told her that Baines had committed sexual abuse against his children "for many years."
The abuse allegations included claims that Baines had sexually abused the couple's son Craig, who committed suicide in 2007 at the age of 25.
"He had been troubled before his death and had been to prison for a serious assault," judge Amanda Yip said during the sentencing.
Before his death, Craig had allegedly told his mother he had been attacked by a pedophile who had touched him sexually.
Yip said that regardless of what Smith believed her husband had done, it did not justify her taking his life.
"Your actions cannot begin to be justified whatever you believed your husband had done," she said in court. "You have taken Mr. Baines' life and caused terrible grief and shock for his children and those who loved him."
Her actions also prevented anyone from investigating the allegations to determine whether they were true, Yip said. Detective Chief Inspector Paul Hughes of the Cheshire Constabulary's major crimes unit called the savage death painful and cruel. Adding the sugar, made it "thicker and stickier" which caused it to stick to the skin better, he said. Smith will be required to serve a minimum of at least 12 years in prison before she can appear before the parole board.
Related posts