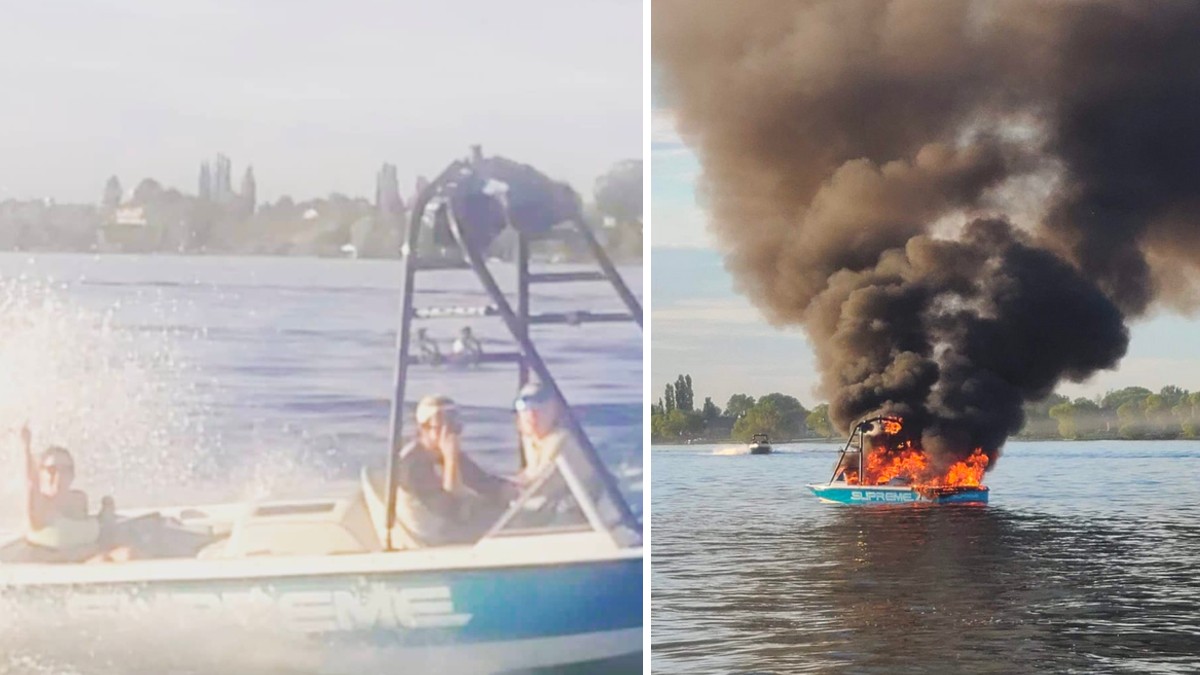 Do you believe in karma? After reading this story, you just might. Robbie who shared the now viral videos, said they were on a boat in Moses Lake, Washington when the incident occurred. After a day of fun, the 32-year-old said that the group he was with, his girlfriend, his brother, and his brother's partner, stopped their boat around 7 p.m. As they were floating, another vessel carrying three people sped past them.
On the first pass, a woman on the boat yelled something and gave Robbie and his friends the middle finger. The boat circled back and drove around Robbie's boat six more times.
"At this point I could clearly hear the words 'gays' and 'flags' being shouted from their boat," Robbie said.
The vessel Robbie was on had several pride flags flying off of it.
Robbie's brother began recording.
But as soon as they realized a camera was involved, the other boat took off.
"They then attempted to speed away as they left a large cloud of smoke surrounding the area we occupied," Robbie said.
"After a moment, we heard a loud backfire and a sputter come from the boat. Though I could not see the boat, in the direction, I could see a cloud of black smoke rising quickly."
Within seconds the group heard another loud noise.
"Our driver shouted, 'Holy crap! They blew up!'"
Rather than leave the boaters, who were now in the water while their vessel burned, Robbie and his group rescued the hecklers.
While Robbie did the right thing by helping them out, the other boaters were reportedly not appreciative of the help.
"The passengers were quite rude, shouting over us, ignoring my [inquiries] about their well being when on the 911 call and smoking a Vape pen on our boat without even so much as asking if they could; several passengers of our boat have asthma," he said.
Two people on board the boat that burst into flames suffered burns, but refused medical treatment.
Local police and fire responded to the scene and put out the fire. The Grant County Sheriff's Office opened an investigation and at this time they do not know what caused the fire.
In a statement Tuesday afternoon, the sheriff's office stated that they spoke with the person who recorded the viral video and they decided not to press any charges.
"We respect their expectation to not be publicly named as well as the decision not to pursue criminal charges in this matter. We have privately thanked them for their heroic efforts in rescuing the people who jumped from the burning boat."
Despite encountering hateful people while enjoying their day out on the lake, Robbie shared that he and his friends were back on their boat the following day showing their pride for all to see.
Related posts