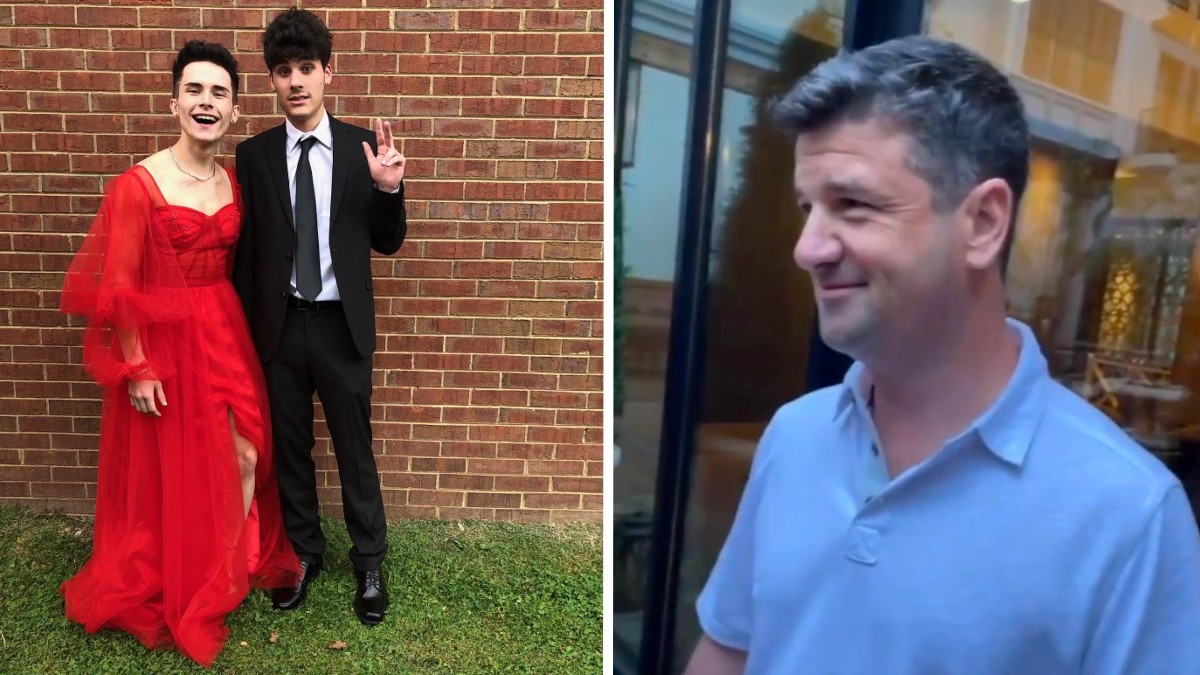 The CEO of a telemedicine company has been fired after a video went viral showing him harassing a teenage boy over a prom dress. The teenager was at a hotel with friends prior to his school's senior prom when the incident took place. His boyfriend, Jacob, recorded the interaction and shared it online where it quickly went viral and forced the telemedicine company to take action against their CEO.
Dalton, a senior at Franklin High School in Tennessee said that he wanted to make a statement and go all out for his senior prom.
"He did his big 'prom-posal' and asked me to prom," Jacob said. "And he decided he was going to wear a dress, and I'm like okay! You're going to look good in it!"
"I was very confident," Dalton said. "I knew that I felt beautiful, and I felt great."
However, while the couple was taking photos at a hotel before the prom, they encountered Johnson, who shared his opinion on Dalton's outfit.
"Slander terms thrown towards me of like 'you look bad,' 'you've got hair on your chest, you shouldn't be wearing a dress,' 'you're not a man,' blah, blah, blah," Dalton said. "The fact that he thought he had the audacity to come tell me what I was supposed to wear, and what I was supposed to do because of his standards."
During the altercation, his boyfriend began recording.
At one point Dalton walks away from Johnson, but he follows the teen and says he looks like an "idiot."
Several people in the background can be heard telling Johnson to stop and "they're just kids," all while Johnson smirks.
It didn't take long for Johnson's company, Visuwell, to learn about their CEO's behavior, and hours after the video had been shared on Twitter, Visuwell released a statement condemning the behavior and announcing their decision to terminate Johnson as CEO of the company.
Johnson, who was reportedly asked to leave the hotel by hotel staff said that the interaction with the teens "wasn't anything personal or involving a dress."
He claimed he approached the teens to talk to them about their "obnoxious, loud behavior" and ask that they "tone down the vulgarities around the families and children who were present."
"Making it about the dress was their idea and they edited out most of the exchange."
This incident comes after Tennessee and other states banned transgender athletes from participating in girls' sports, and Candace Owens bashed Harry Styles for wearing a dress on the cover of Vogue.
pt. 1 pic.twitter.com/bgQLyMMVcE

— Jacob Geittmann (@jacobgeittmann2) April 25, 2021
pt. 2 pic.twitter.com/H4btpHU0z1

— Jacob Geittmann (@jacobgeittmann2) April 25, 2021
Related posts