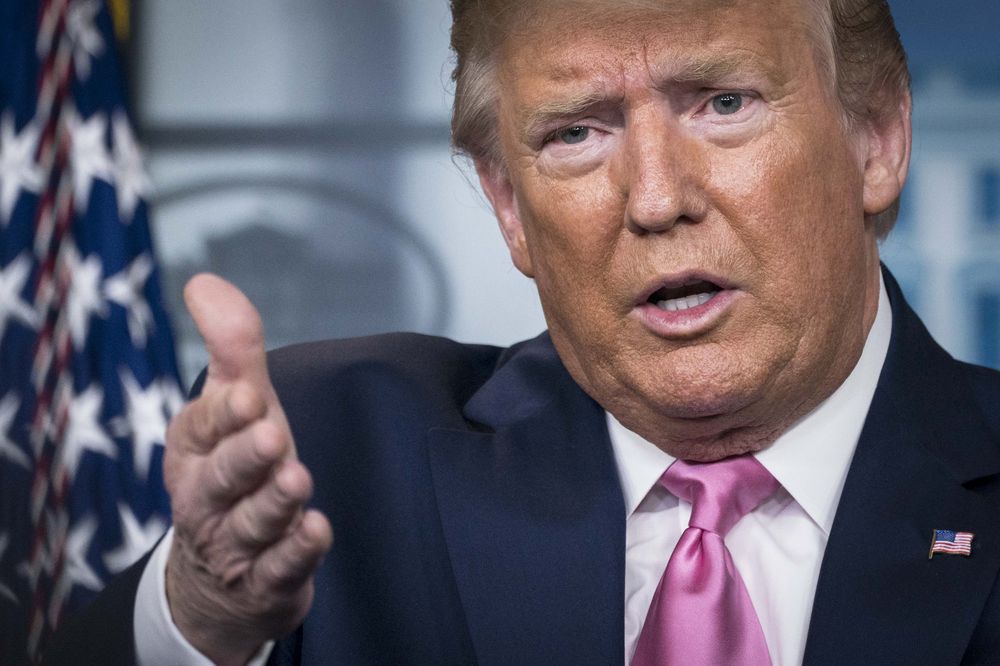 When former president Donald Trump was banned from using large social media platforms like Facebook and Twitter, he decided to come out with his own personal stage to put out the many, many things he has to say to the world. Back in March, Trump's spokesperson, Jason Miller, spoke to Fox News about Trump's new platform with great pomp and declared: "We're going to see President Trump returning to social media in probably about two or three months here with his own platform… this is something that I think will be the hottest ticket in social media, it's going to completely redefine the game, and everybody is going to be waiting and watching to see what exactly President Trump does. But it will be his own platform…"
And so, as promised, Trump did launch his own mouthpiece in the form of a blog called "From the Desk of Donald J. Trump."
The webpage was initially pitched as Trump's big return to social media and cost a few thousand dollars to be put together. Then, in the month of May 2021, the blog went up in full glory and turned into a page where Trump shared his personal statements. But the blog's lifespan was so short-lived, it barely lasted a month since its launch. In June, the blog was shut down and Miller confirmed that it "will not be returning."
"It was just auxiliary to the broader efforts we have and are working on," Miller added. While talking about what the broader efforts might be, Miller said he is "hoping to have more information" and said, "I do not have a precise awareness of timing."
Trump, who loved being the media's center of attention while he was president, is certainly trying his best to stay relevant during these times. Online conversations about Trump are at a five-year-low, even though he is one of the Republican Party's biggest faces. In the past, Trump has boasted about how he can effortlessly grab the attention of people online; however, his blog barely attracted any readership while it was running. His posts on the blog were written in his signature social media style—long rambles posted several times a day. But this, too, wasn't enough to bring readers to his blog.
After hearing about the low readership on his website, Trump reportedly became frustrated and was worried about looking irrelevant.
Earlier, the former president also tried to downplay the blog's purpose and said in a statement: "This is meant to be a temporary way of getting my thoughts and ideas out to the public without the Fake News spin, but the website is not a 'platform.' It is merely a way of communicating until I decide on what the future will be for the choice or establishment of a platform."
Now, is the shutdown really a precursor to something more for Trump to get his foot in the door of social media? His senior aide, Miller, says it is.
Related posts