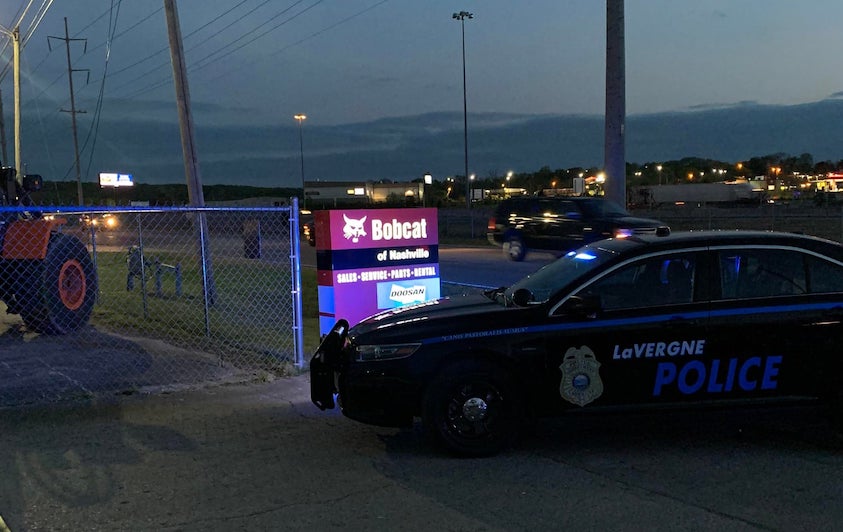 La Vergne, TN – According to the La Vergne Police Department, this incident occurred around 7:09 p.m. Thursday.
La Vergne Police Department officers were reportedly alerted to a possible stolen vehicle entering La Vergne city limits.
The responding officers attempted a traffic stop on Waldron Rd at Ingram Blvd, officials said.
The driver refused to stop and accelerated at a high rate of speed.
The responding officers chose to terminate the pursuit due to the reckless actions of the driver of the stolen Chevrolet Silverado.
The driver stopped the vehicle and fled on foot.
He was seen by officers scaling a fence and entering a property on Industrial Blvd.
A K9 unit was deployed and found the suspect in a large dumpster on the property.
The suspect was identified as 43-year-old Paul Hill.
The stolen vehicle was recovered and numerous open alcohol containers and illegal contraband was located inside.
A female in the passenger seat of the stolen vehicle was interviewed and released a short time later.
This incident remains under investigation. 
Related posts