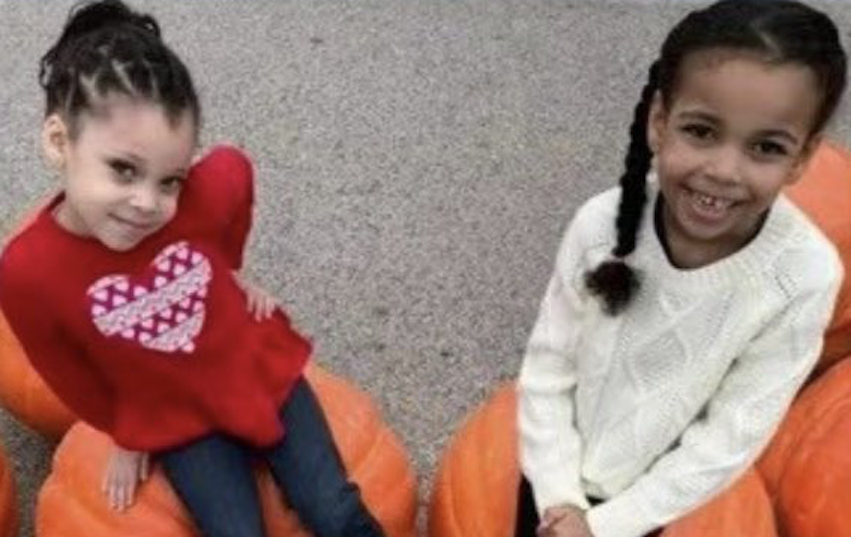 The manhunt for the former Maryland police officer accused of abducting his two daughters has ended with four people dead, including him and the girls, according to tragic reports. Authorities believe that the 41-year-old dad took his daughters on a series of gunpoint crimes, along with the a fellow ex-cop.
According to the police officials, the 41-year-old Robert Vicosa and 35-year-old Tia Bynum were found dead with gunshots wounds in an SUV after a police pursuit. Two young girls, believed to be Vicosa's daughters, were also found in the vehicle.
Vicosa's wife had lodged a report with police, explaining how she had been assaulted by Vicosa in Pennsylvania, on Sunday. He is said to have held her at knifepoint and then fled with Giana, 6, and Aaminah, 7, as per reports.
Police believe that Vicosa took his daughters on a series of gunpoint crimes, along with the aforementioned Bynum, a fellow ex-cop.
Sources say Vicosa kidnapped a man at gunpoint on Wednesday. Vicosa and Bynum forced the man to drive to different locations before releasing him without harm.
About 2:30 p.m. on Thursday, Pennsylvania State Police tried to stop a vehicle that matched the description from multiple crimes. The driver of the vehicle, however, fled across the Maryland state line before veering off the road and crashing into a fence.
State troopers broke a window to gain access to the vehicle, only to find Vicosa, Bynum, Giana, and Aaminah had all been shot. As per reports, Vicosa, Bynum and one of the girls were pronounced dead at the scene. The second daughter was taken to hospital, where she sadly died from her injuries.
At this time, state police say there was no motive for the shooting. They have described it only as a murder-suicide.
According to reports, Vicosa had been a sergeant in police force before he was demoted to officer and then fired earlier this year. Bynum, meanwhile, said to be good friends with Vicosa, was terminated on Wednesday.
Related posts