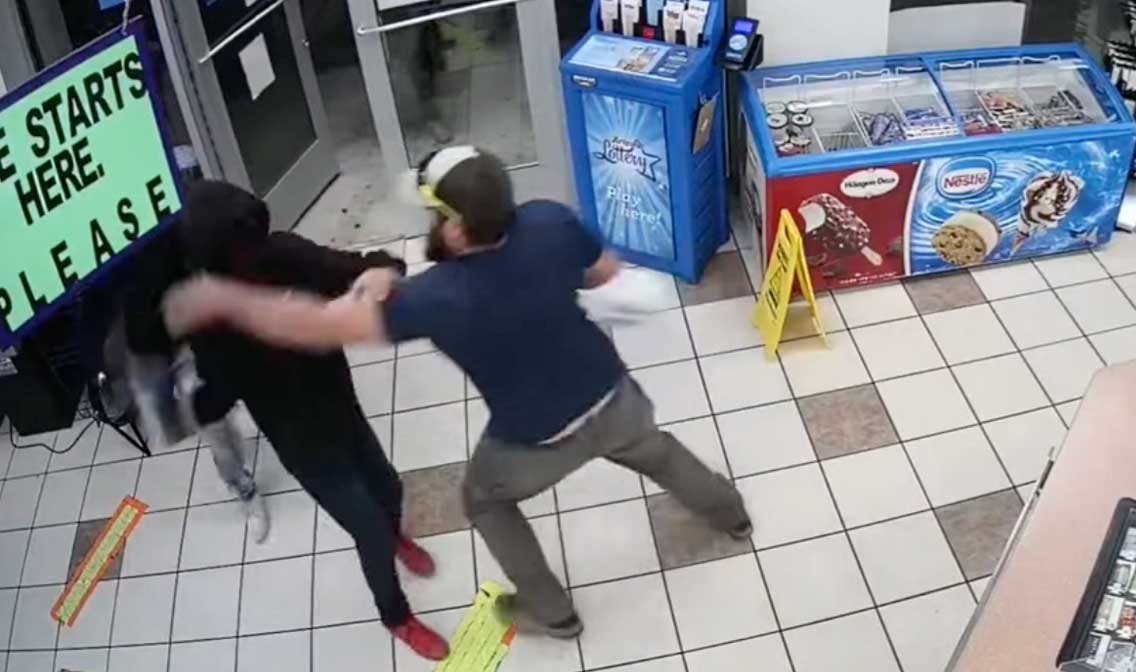 A former US Marine who happened to be in the right place at the right time stopped a robbery at a gas station Wednesday morning. Thanks to the Marine's quick reaction, the situation was under control in a matter of seconds.
The incident took place around 4:30 a.m. at a Chevron gas station in Arizona.
Three suspects entered the gas station's store, and one pointed a weapon towards the cashier.
A customer, who happened to be a former US Marine, intervened and immediately disarmed the suspect.
The other two suspects instantly took off. They are still wanted by the police.
The customer detained the suspect, who is a juvenile, until law enforcement arrived.
"The Marine Corps taught me not to [mess] around," the customer said when asked how he was able to take control of the potentially deadly situation.
This story will be updated as new information become available. 
Related posts