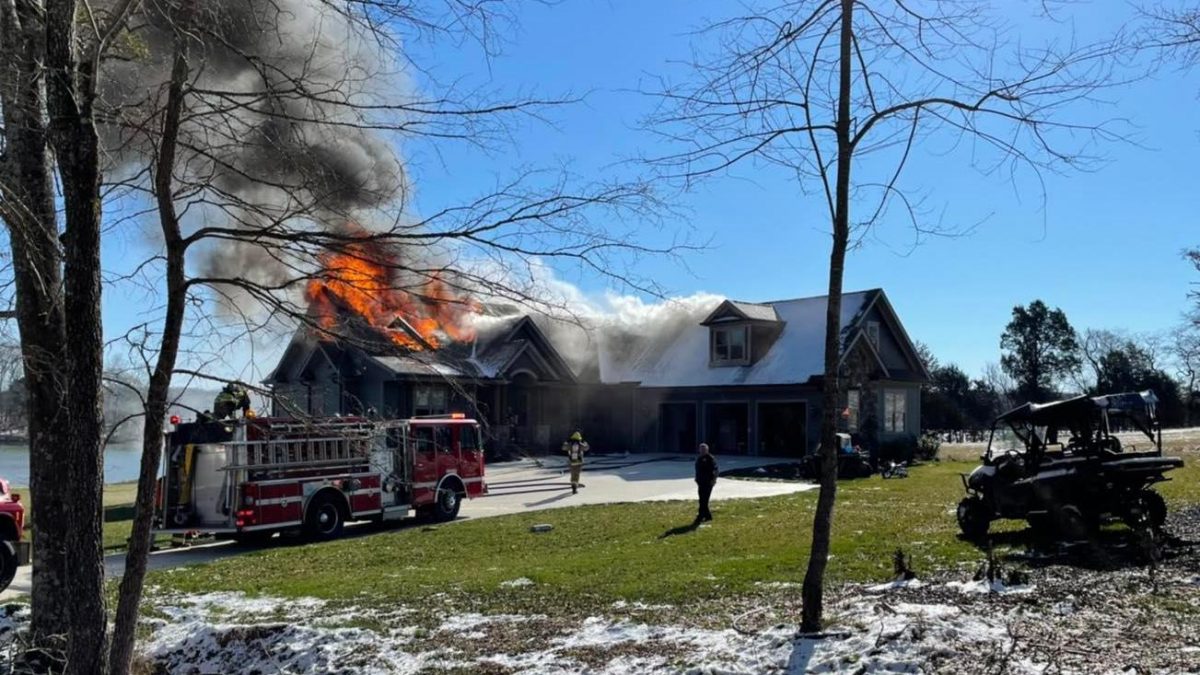 Soddy Daisy, TN – According to the Sale Creek Volunteer Fire Department, this unfortunate incident occurred right before 10 a.m. Sunday morning.
It happened on River Breeze Drive in River Watch subdivision.
Sale Creek Volunteer Fire Department crews responded to a report of a house fire.
The responding crews saw heavy smoke and fire coming from the home.
They discovered that the homeowners attempted to extinguish the fire but was unsuccessful.
Sequoyah VFD, Dallas Bay VFD, Soddy Daisy FD,  and Rhea County FD responded to the scene.
The responding crews had to lay 4,600 feet of water supply to the next closest hydrant located at Lee Pike.
The 4,100 square foot home is a total loss and valued at $800,000.
No one was injured in this incident.
The cause of the fire remains under investigation.
This is a developing story and it will be updated as new information become available. 
Related posts