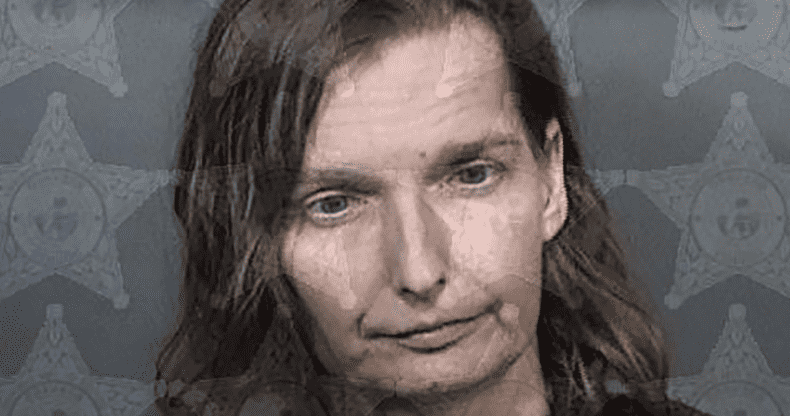 A woman from Florida was arrested after the children in her care were found living in appalling conditions. The incident came to light after a resident called to tell the police that a child was seen wandering by herself. The child reportedly entered their property and made her way to their screened-in patio. Officers responded and arrived at the area to find the 12-year-old female child outdoors by herself. They found that the girl was non-verbal and had a disability, but she was able to tell the police officers that she lived in the house next door.
When officers arrived at the child's house, they found the girl's mother refusing to open the front door for them.
Climbing over the back fence, the mother named Melissa Doss then walked around the house to speak to the officers. She said she was fast asleep and did not notice that her 12-year-old child, who has severe autism, had gotten out of the house. Despite officers repeatedly asking her to let them in, Melissa continued refusing to open the door for them. The officers left the area but once again received a call from the same neighbor, who said that the child was once again back at their house. Officers soon got in touch with Melissa, but she still refused to let them check her house.
The 43-year-old mother claimed she was "at the end of her rope." If she let them inside her house, Melissa said they would surely call the Florida Department of Children and Families. Promptly after their conversation with Melissa, officers did call the department, and the next day, a child protective investigator arrived at her house. As soon as they entered Melissa's house, the investigators saw that "the immediate smell of feces and urine was strongly present."
Upon entering the house, what officers found most shocking was a large homemade cage, made of metal and wood, kept inside. There was a blanket and pillow inside the cage, and Melissa said she would lock up the 12-year-old child with autism inside the cage every night so she wouldn't be able to escape. Beside the cage was a bed, where Melissa reportedly slept with another child.
The woman and children were living in an uninhabitable  environment with garbage, bugs, spiders, and other insects all over the place. Officers could hardly see the floor because it was covered with trash. Apart from seeing mold across the house, the officers also noted that there were parts of the roof that were collapsing. None of the bathrooms in the house were functional; "they use the restroom in a bucket and throw the waste in the backyard," Melissa said.
The house also seemed to have no access to food or water. Charged with three counts of child neglect and one count of child abuse, Melissa was taken into custody and faces a bond amount of $22,500.
Related posts