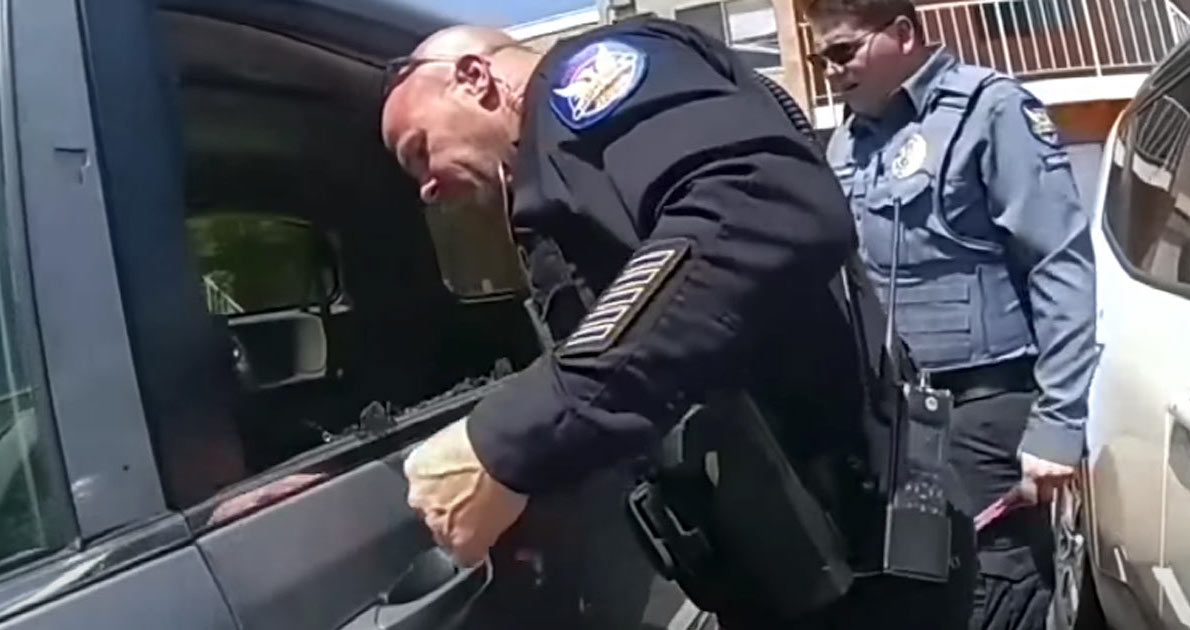 The following incident serves as a reminder for parents everywhere. Cops had to break the window of a car to rescue a 2-year-old boy who was trapped inside a hot car.
A mom from Arizona recently returned home from grocery shopping. When she went to take her son and shopping bags out of the vehicle, she accidentally closed the door, which resulted in locking herself out and locking her son in.
The mom tried to open the car doors, but it was impossible. So she called the police. She needed help to get her 2-year-old son out of the hot vehicle, he was still strapped into his carseat.
A heat warning had been in effect that day since the temperature was above 105 degrees.
The helpless mom was desperate, knowing her little boy was trapped in the warm vehicle. When officer Mike Mehlhouse arrived at the scene, he knew he had to act quickly.
So, he and his partner jumped into action and smashed the car's window. One of the officers then had to climb in through the window to get the 2-year-old boy out.
"I felt horrible for her, I felt horrible for the child", says Officer Mike Mehlhouse from Phoenix Police Department, according to Inside Edition.
Thankfully, the police officers managed to rescue the little boy and handed him over to his mom.
"I'm just grateful to be out there and to be able to help", says Mehlhouse.
Related posts