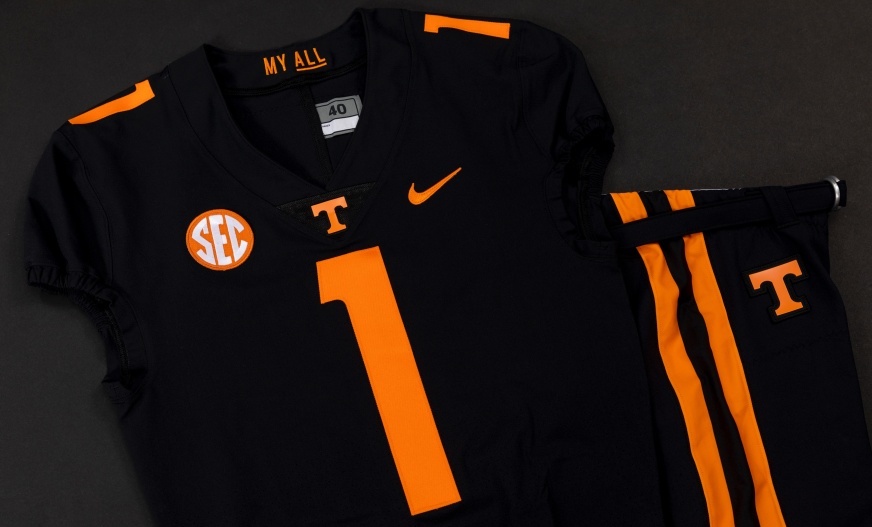 Chattanooga, TN – According to the officials, the last time Volunteers wore black jerseys was during a victory over South Carolina on Halloween 2009.
The new dark mode uniform layout includes a white helmet with an orange Power T decal with black accent, solid orange stripe down the middle with a black accent and black face mask.
Black jersey with orange Power T decal on the center of the collar, orange Nike swoosh, orange numbers and an orange SEC patch with white lettering.
Black pants with two orange stripes down the side, orange Power T decal and Orange Nike swoosh. White gloves, all black cleats and socks.
This story will be updated.
Related posts