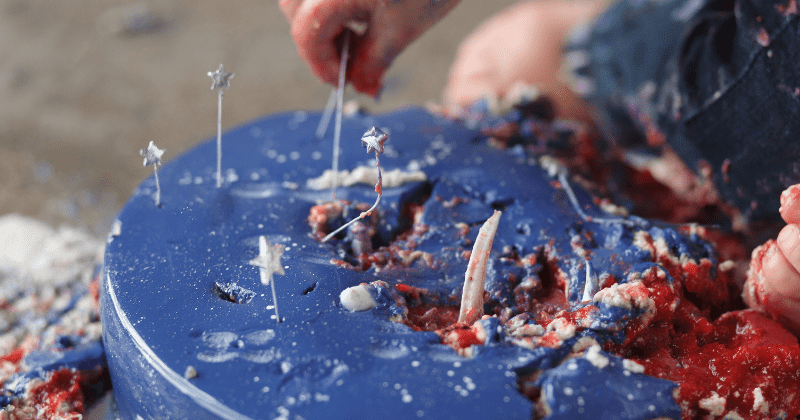 About 60 young people came together to be a part of a 12-year-old's birthday party, which shockingly turned into a scene of violence after gunshots were fired in the middle of the celebration. As a rain of shots was unleashed, nine of the children who attended the party in Louisiana were struck and injured. While the party was going on, it was reported that two different groups, already having a scuffle going on between them, had met at the 12-year-old child's party. It was only a matter of time before an argument broke out between them and gunfire broke out.
When officers arrived at the scene, they found that nine of the party attendees were injured in the shooting that broke out. Most of them were teenagers, and all of them were male except one of the injured victims.
"At 8:37 pm, officers responded to the 600 block of Golfview Drive in reference to shots fired in the area," wrote St John the Baptist Parish Sheriff's Office as they shared details on Facebook. "Upon arrival, officers learned multiple people were shot when verbal confrontations during a child's birthday party led to gunfire."
Luckily, most of the children who came out of the party with gunshot wounds were treated at the local hospital and were eventually allowed to go home. However, two of the teenagers had more serious injuries as one of them was shot in the stomach while the other one was struck in the head.
As the police department shared more details, they went on to say, "Of the nine, seven were treated at a local hospital and released. Two remain in the hospital in stable condition. Those injured were a 17-year-old male shot in the arm; a 16-year-old male grazed in the ribs; a 15-year-old male with a graze wound to the ankle; a 15-year-old male shot in the foot; a 14-year-old male shot in the leg; a 13-year-old male shot in the leg; and a 12-year-old shot in both legs. A 16-year-old male shot in the stomach and a 14-year-old male with a gunshot wound to the head remain in the hospital."
Unfortunately, investigators have been having a tough time with the case as people have not been coming forward with any helpful information. St. John the Baptist Parish Sheriff Mike Tregre said, "Not one person has given a formal statement. I am asking witnesses to come forward with information to help us learn more about what happened."
Calling the situation frustrating, Tregre also said about the investigation, "We have not one witness, not one person that saw anything yet. So we're trying to solve it on our own right now. I'm going to be polite—it's more than frustrating."
Despite the difficulties, the police are still keenly working on the case investigation as Tregre added, "We will not stop. We're going to continue at this. Somebody's gotta come forward. This cannot just go like this."
Related posts