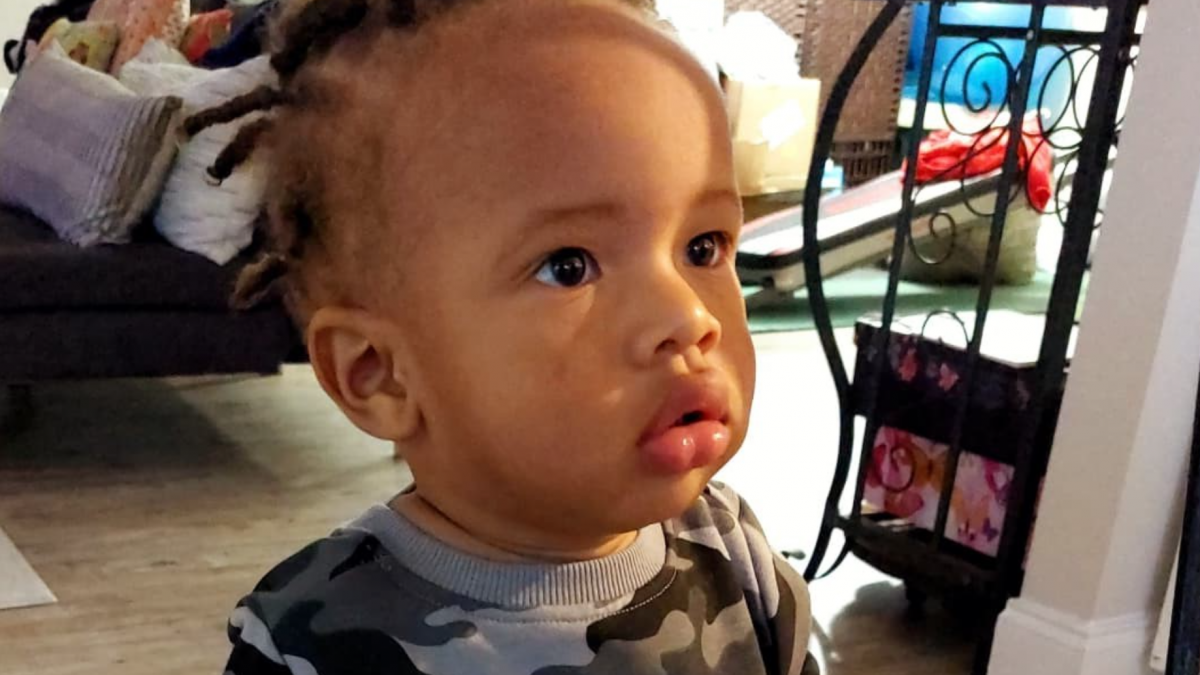 Early Wednesday morning an Amber Alert was issued for a missing 1-year-old boy. The 1-year-old child was last seen inside his family's gray Ford Explorer around 1 a.m. He was sleeping inside the vehicle while his family was unloading groceries. The boy's father went inside and by the time he came outside approximately 30 seconds later, the SUV and baby were gone.
At the time of his disappearance, the 1-year-old child from Georgia, Blaise Barnett, was wrapped in a blanket and wearing a black shirt with blue dinosaurs. He had on a diaper, but no pants.
Residents have been asked to keep an eye out for Blaise and/or the vehicle, as his family suspects he is still inside. The FBI recently joined police in the search for Blaise.
As the search continues, Deonna Bray, Blaise's mother, said her family is not holding up too good.
Despite the frightening circumstances, Deonna has a message for whoever took her baby.
"If he's cold, just keep him warm. I know he's crying right now. Don't get upset at the crying. He's just a baby. He doesn't know what's going on. He doesn't know who you are. Don't get irritated. I beg you."
Shonetine Miller, Blaise's great aunt, remains hopeful that Blaise will be dropped off in a safe location. She also said the family won't press any charges as long as he's brought home.
As of 10:30 a.m., there have been no sightings.
"This is now a nationwide search," police Chief Hudson said.
Related posts