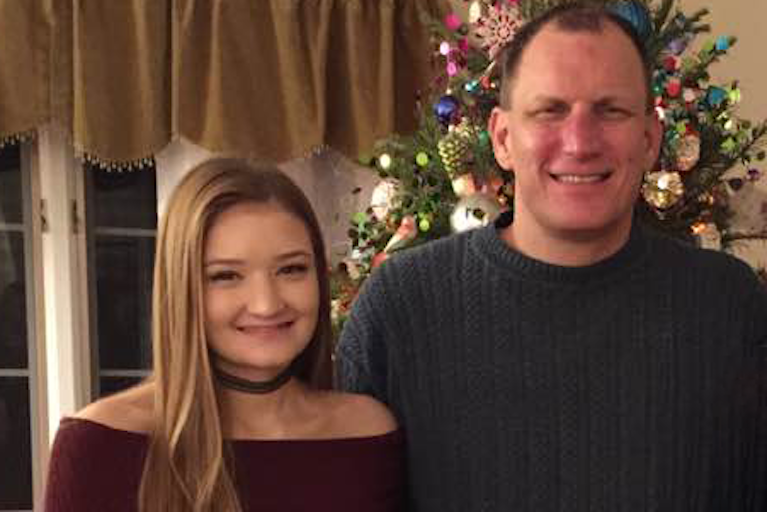 According to the police officials, the 57-year-old man accused of beating his daughter to death with a baseball bat and critically injuring his wife has died from a self-inflicted gunshot wound. Authorities said his body was found around 11:30 a.m. Tuesday in a wooded area.
According to reports, the 57-year-old man from New Jersey, Gregory Kelemen, attacked his daughter and wife on Monday morning. Authorities said the 57-year-old suspect was sought by the U.S. Marshals Service and local authorities after he struck his 22-year-old daughter, Katherine Kelemen, with a bat multiple times.
The 22-year-old woman was taken to a hospital, where she later died. Kelemen attacked his wife as well. The man reportedly struck his wife, Sheri Kelemen, with the baseball ball multiple times, leaving her in critical condition.
According to reports, Sheri was sleeping and was awakened by her husband when he began striking her with the baseball bat. The woman told investigators that while he was striking her with a baseball bat, her husband was saying, 'I can't take it anymore.'
The wife was able to eventually crawl away and call police. Both victims were found inside their family home around 6:45 a.m. Monday, according to reports. Both victims were suffering from injuries associated with blunt force trauma.
The 57-year-old suspect fled the home before police arrived. Investigators are still trying to determine what lead up to the deadly baseball bat attack. This incident remains under investigation. This is a developing story and it will be updated as new information become available. 
Related posts