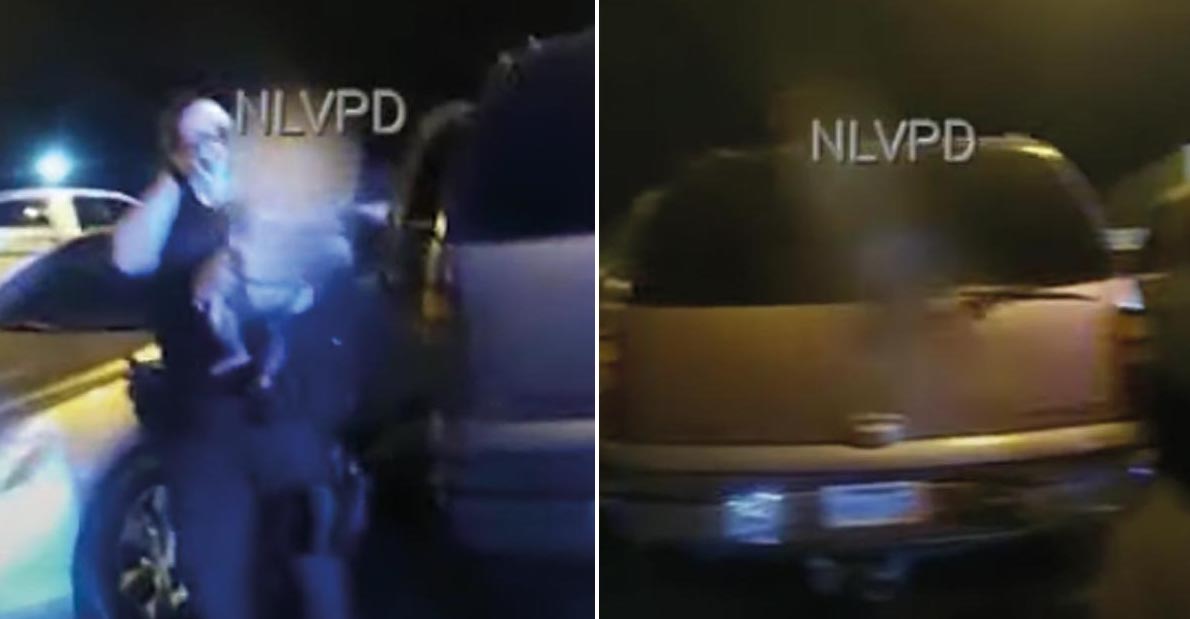 A father left his six-month-old baby in a hot car alone while he went into a casino to gamble as temperatures outside reached 100 degrees Fahrenheit, according to police. The father readily admitted to officers what he had done and why adding: "there was no excuse for it and no reason for it." He faces charges of child abuse or neglect and leaving a child unattended in a motor vehicle.
Officer had to remove the crying baby boy from the car before handing him over to paramedics on the evening of July 16.
"Mitchell told me he shouldn't have done what he did and that he deserved anything that was coming to him," Officer Osvaldo wrote in the police report.
"He went on to say that there was no excuse for it and no reason for it."
The baby was assessed and thankfully his temperature and vitals appeared normal but he was taken to hospital as a precautionary measure.
Officers were called to rescue the baby after a woman informed security at the casino that a child had been left alone in a car and was crying.
The baby boy was found in a distressed state in a car with all the windows rolled up, apart from the driver's side which had been opened about 4 inches.
Officer arrived at the scene just after 10 p.m. and police body camera footage shows Sgt. Salkoff pouring cold water on the baby in an attempt to cool him down.
Police said the father-of-two initially told investigators he only went inside the casino in Las Vegas to use the restroom, but later admitted to leaving his son in the car while he stepped inside to gamble.
Related posts