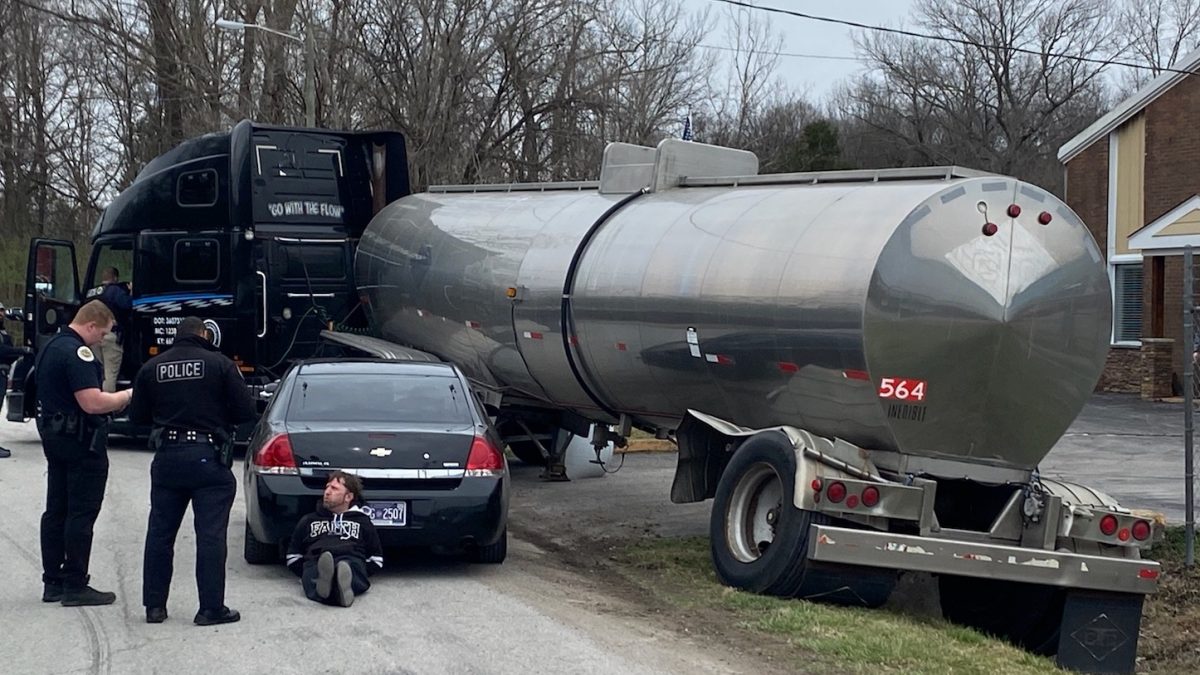 Nashville, TN – According to the police officials, the 38-year-old man was arrested and taken into custody on Tuesday.
His name is Jacques Dubois and he is now charged with aggravated robbery causing serious injury, leaving the scene of an accident, failure to report an accident, reckless driving, and operating a vehicle without a proper license.
Metro Police said Dubois reportedly stole an empty tanker truck from a parking lot on E. Thompson Lane.
This incident occurred around 2:09 p.m. Tuesday afternoon.
The responding officers discovered that after the suspect drove away with the stolen tanker, he struck a power pole at the intersection of Murfreesboro Pike and Thompson Lane, breaking off part of an axle.
The 38-year-old suspect then continued to Wilhagen Road and drove the tanker truck into a ditch.
This incident remains under investigation.
Related posts