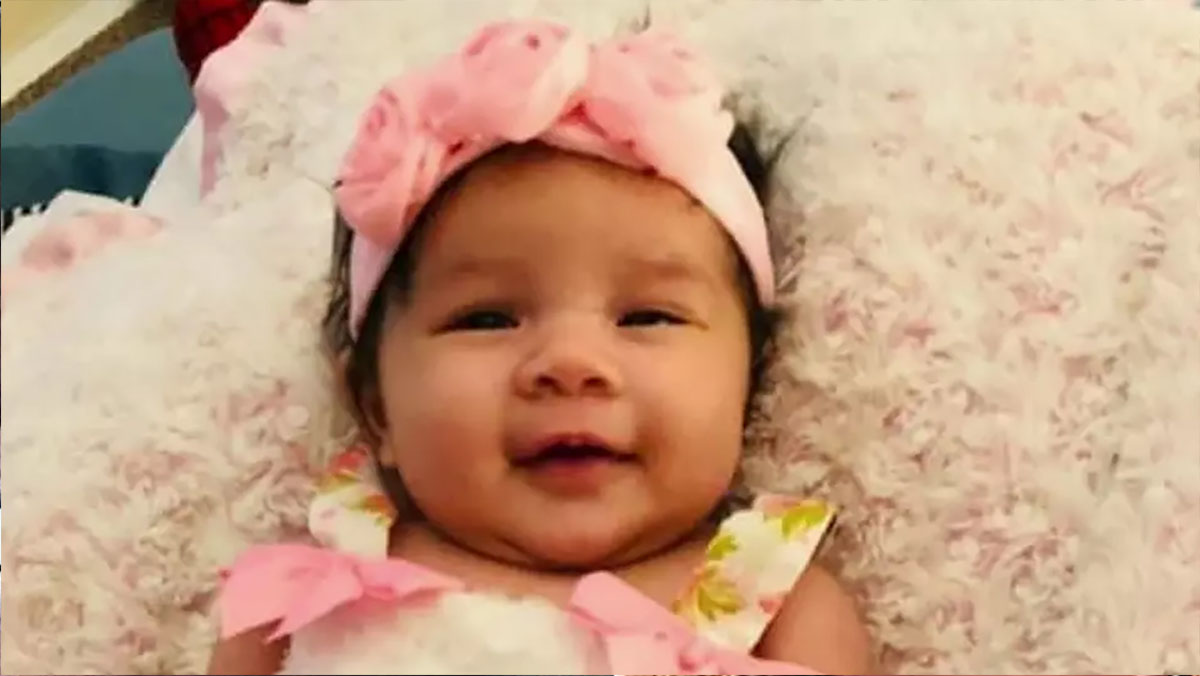 The father of a 1-year-old girl who died from injuries sustained at the hands of her mom's boyfriend is preparing to say goodbye to his baby daughter one last time.
On May 10, the 1-year-old girl was found unconscious and unresponsive at an apartment in Texas. She was rushed to Driscoll Children's Hospital where her heart stopped and she was put on life support but sadly passed away more than 48 hours later.
Jesselle reportedly suffered a fractured skull, bruising, and a cut on her leg, according to the Corpus Christi Chronicle.
A man was arrested at the scene and another child was found in the apartment, aged 3.
Now her heartbroken father Jesse Lopez IV has shared on social media how he chose to say his final goodbye to his precious daughter.
"First off, I would like to SHOUT OUT the Leal Bros on an amazing job with my baby girl's final bedding," Lopez wrote on Facebook.
Lopez continued to say he is happy with the results and blessed everyone who made the casket possible adding: "I wanted to make sure my baby girl went out the way she so rightfully deserved, and these guys made that possible. So thank you so much I know my baby (would be) smiling down big like she always would."
He thanked everyone else who continue to keep him and his family in their prayers.
"All baby girl needs now is her beautiful head stone and her princess goodbye will be complete."
He posted a video of his daughter's shiny pink casket along with a gallery of photos showing it in full view, including how it looks on the inside.
It includes pictures of Jesselle and her parents as well as her brother. The top of the coffin is a photo of her with a pony, and inside is an image of her, her dad, and her sibling.
The mother of Jesselle, Briana Garcia wasn't at the apartment when the incident occurred. There were three adults inside the apartment when the tot was injured. The mom's boyfriend Mark Anthony Hernandez told officers Jesselle had fallen off the bed but her mattress was less than a foot from the ground. Hernandez is being held in jail on Capital Murder and Injury to a Child charges. His bond is set at $1,030,000.
Related posts