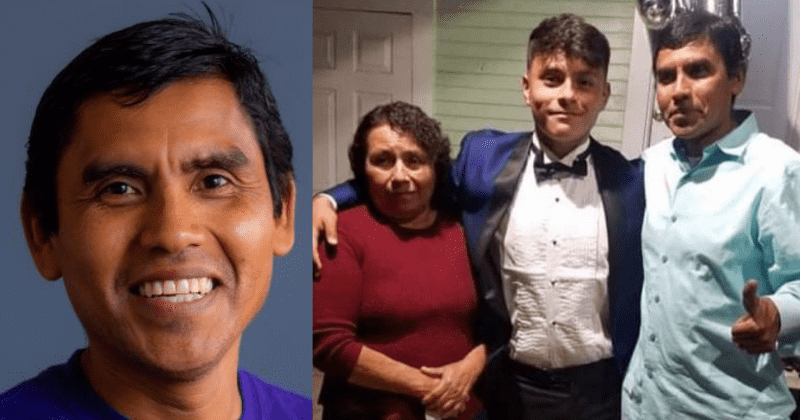 An innocent janitor became the victim of a senseless attack after a teenager tragically took his life. The dedicated janitor was on duty at the building he takes care of when an intruder tried to force his way inside on June 16, 2021. The intruder was reportedly a 17-year-old who wanted to get inside the apartment of his girlfriend, who was living in the same building.
A scuffle broke out between the teenager and the janitor because the keys to the building were with Jose. The much-loved janitor tried to fight off the intruder but was stabbed by the suspect right in the vicinity that he dedicatedly worked at.
"He was such a dedicated family man and dedicated worker to Park La Brea. All he wanted was to keep the building clean," said a friend, Chan Rudrapatna. Alejandra Valles from SEIU local, an organization that represents the employees who work at the building, said that Jose died protecting the tenants during his last moments. "We believe Tomas tried to fight to defend himself and make sure the keys to the building were secure so the tenants were safe," said Alejandra. "Unfortunately he lost his life protecting the tenants he loved and the tenants that loved him."
Right before his tragic death, Jose managed to fulfill his dream of buying a home for his wife and two sons, according to a GoFundMe page.
"…Tomas had recently bought his first home. Tomas was the sole breadwinner for his family. We are going to continue this fundraiser so that Tomas' family can stay in the home and not have to experience any displacement," said the fundraiser, set up to raise funds for Jose's funeral expenses as well as ensure that the janitor's family can continue living in the house he bought for them.
When Jose got the loan he needed to buy a home in South LA a few months before his death, he declared, "I finally reached the American Dream." "Let's help keep Tomas's American dream alive in spite of his senseless murder by helping his wife and children stay in the home Tomas dreamed of," the page said. The goal set for the GoFundMe page is $125,000, and so far, kind donors have put together $114,760 to help the family during their time of grief.
"He died as he lived, as a protector and hero," his message said. "…Tomas dedicated his life to protecting working people. He was a Peer-to-Peer advocate in the Ya Basta Center, also known as a Compadre; who fought against patriarchy, sexual violence, domestic violence, and the dangers that immigrant workers face on the night shift as janitors. Rest in power Tomas Mejia. His spirit of fighting for others will live through all of us that he has touched over the years. Tomas Mejia, warrior, friend, leader, husband and father."
Related posts