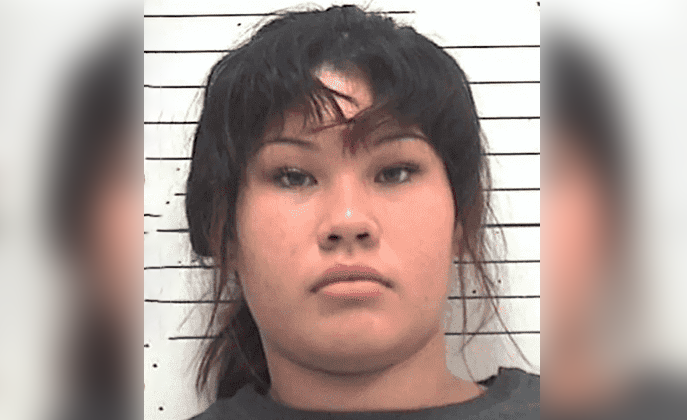 After losing her baby in a miscarriage, a mother was found guilty of first-degree manslaughter and sentenced to four years in prison. Prosecutors say the mother was in her late teens when she lost her baby just 17 weeks into her pregnancy. Instead of receiving the appropriate help, she found herself being blamed for the miscarriage because an autopsy revealed that there was methamphetamine in the fetus' system. However, the autopsy did not say that this was the reason for the baby's death.
The autopsy found that there were other issues, such as a genetic anomaly or placenta abruption, that could have impacted her pregnancy. The medical examiner also found traces of methamphetamine in the baby's brain and liver; however, the examiner did not conclude that this was the cause of the baby's death.
Despite this, Brittney Poolaw was blamed for the miscarriage, which took place on January 4, 2020. She was then convicted of first-degree manslaughter and given a four-year sentence in October 2021.
"Ms. Poolaw's case is a tragedy. She has suffered the trauma of pregnancy loss, has been jailed for a year and half during a pandemic, and was charged and convicted of a crime without basis in law or science," the National Advocates for Pregnant Women said in a statement. "We are supporting Ms. Poolaw as she explores her legal options, and we are working to ensure that this type of injustice does not happen again."
Even though there were other pregnancy-related issues, the mother from Oklahoma is the one currently serving time behind bars because of meth use, which wasn't even proven as the cause of death.
In addition to this, Brittney's case is not the first time a woman has been charged with manslaughter over a miscarriage.
"While it may seem like these cases are one-off, extreme sort of outliers, they're actually not," said Dana Sussman, deputy executive director of the National Advocates for Pregnant Women.
"If we allow prosecutions like this to happen without being challenged, every miscarriage could be suspect…" Sussman added. "We're talking about every pregnancy loss being something that a police officer could investigate."
Related posts